Welcome to the Human Rights Action Blog
PUNK SINGERS IN JAIL
The jail sentence for the Pussy Riot punk singers calls for
worldwide protest
.
The Guardian shows how
scared a dictatorship can be. Write to your local Russian Embassy.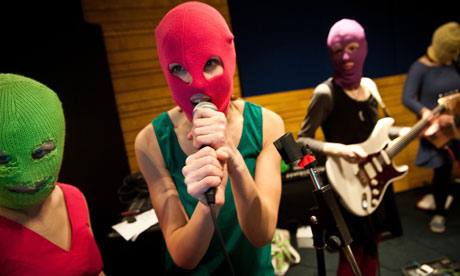 BRUTALLY YOURS IN TURKEY
We need your help to pile
on more pressure on Turkish Airlines (
THY) and the Turkish government to reinstate the 305 dismissed aviation workers and end the strike ban in the industry.
PRISONER OF CONSCIENCE BEATEN
Prisoner of conscience Johan Teterissa is at risk of further torture and other ill-treatment
in Batu Prison, Nusakambangan island, Indonesia following a transfer from Madiun
Prison, East Java. On arrival at Batu Prison, he was beaten with electric cables. He has
not received medical treatment.
Please act on this Amnesty case.
DHL
DHL is the world's largest courier company and one of the largest employers, with well over 470,000 workers. It has one set of standards in Europa and another elsewhere.
Again, please act for abused workers in Turkey.
TEDDY BEARS CAN BE DANGEROUS FOR SOME REGIMES
Anton Surapin did what millions do every day: he posted photos of something interesting online, such as the photo above of teddy bears sent from Sweden by Swedish advertising firm
Studio Total
to highlight the clampdown on freedom of expression in Belarus. The company airdropped hundreds of teddy bears on parachutes with placards calling for free speech to be respected in Belarus. The campaign has most recently triggered diplomatic scuffle, with
Belarus and Sweden expelling envoys over the controversy
.
Surapin faces prison for posting these photos. P
lease act on this disgusting case
. As Tomas Mazetti of Studio Total said about the case
"A dictator can be feared and he can be hated, but when the people start to laugh at him, his days are numbered. So, that was the objective."
The issue has escalated to the EU level.
Justice Delayed is Justice Denied as we all know. Thirty years is certainly far too long to wait for justice.
Survivors and relatives of victims of the 22 August 1982 El Calabozo massacre. From left to right; Felicita, Emma, Adriana, Jesús, Edelmira. El Salvador, April 2012. © Amnesty International
30 years ago on 22 August 1982, by the banks of the river at El Calabozo in northern El Salvador,
over 200 unarmed people were murdered in cold blood by Salvadoran soldiers.
Please join the call for justice.