Miriam, human rights defender, 1947-2012
HE WHO PERMITS OPPRESSION PERMITS CRIMES.-Erasmus (1466-1536)
Desiderius Erasmus in 1523 as depicted by Hans Holbein the Younger. The Greek and Latin words on the book translate to "The Herculean Labors of Erasmus of Rotterdam".
Survival International provides a useful
tool
for locating the embassy of any country in your country. http://embassy.goabroad.com/ You can also
find embassies
at https://embassy-finder.com/
CHARITY CORNER
This week your attention is drawn to the terrible need for help for the people of the devastated towns in Italy. We suggest giving via
GlobalGiving
. A 6.2M earthquake has caused significant damage in central Italy. More than 247 people have been killed. The town of Amatrice is in ruins. Survivors need access to emergency supplies like food, water, and medicine in addition to longer term recovery assistance. All donations to this fund will exclusively support locally driven relief and recovery efforts from this disaster. The Charity is monitored and rated highly.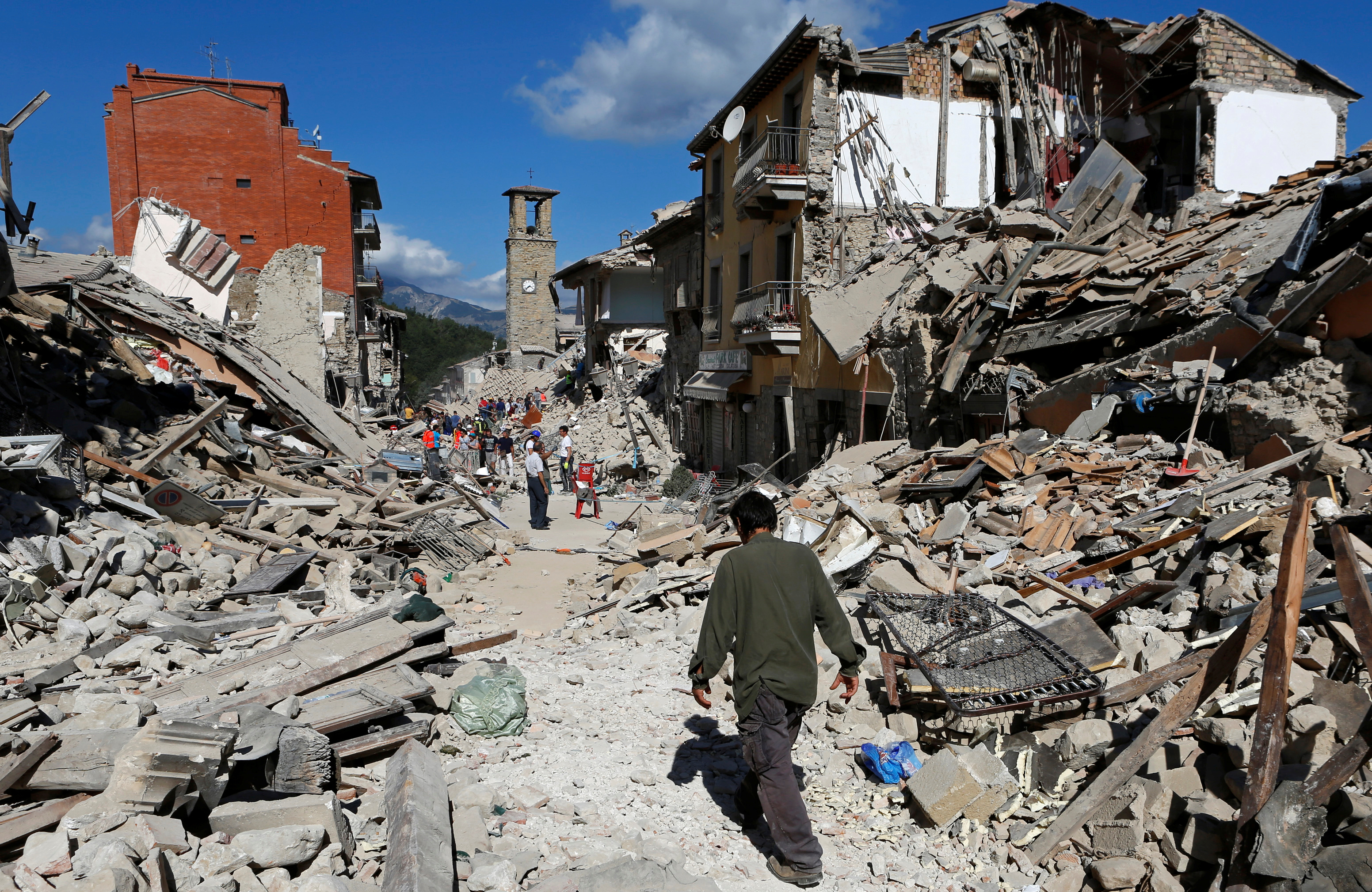 INDIGENOUS PEOPLE
Indigenous tribes do not simply die out. They are killed by the actions of so-called civilized nations.
Survival International
provides a long list of cases in which a letter from you can and will make a difference. Please open this link and write at least one letter. This link will be a permanent feature on our blog and we would be grateful if you gave it a bit of attention each week. We suggest going down the list in the order given. The letters are pre-written for you. All you need to do is send them. It would be nice also if a donation to Survival International could be forthcoming. We send you to the
campaign page
and urge you to choose a cause to support.
View this video.
THE STRUGGLE AGAINST SLAVERY
We have added this section to the blog in order to join the struggle against slavery worldwide. This week we refer you to the the
ILO's Protocol on Forced Labo
r which is all about modern slavery. We call your attention to the
anti slavery campaign.
There you can sign up for action updates.The importance of checking your sellers' supply chains cannot be overemphasized.
Look for these logos:
This week we point an accusing finger at CocaCola
, accused of exploiting slave labor in Brazil. Blast it out and make it go viral.
Add caption
Find a campaign to work for. Light must be made to shine in the darkest of places.
Think of your own child or grandchild
Good News! - USA:
Execution Blocked for Jeffery Wood
On 19 August, the Texas Court of Criminal Appeals granted a stay of execution to Jeffery Wood, who was scheduled to be executed in Texas on 24 August. He was sentenced to death in 1998 for a murder committed during a robbery of a convenience store in 1996. He was sitting in a truck outside the store when the murder took place.
No further action is requested of the UA Network. Many thanks to all who sent appeals.
GOOD NEWS -SYRIA
Ghina Ahmad Wadi, a 10-year-old Syrian girl shot in the leg on 2 August by a sniper at a government checkpoint in Madaya, a town west of Damascus besieged by Syrian government forces in alliance with Hizbullah fighters, was evacuated to a hospital in Damascus on 13 August to receive the urgent surgery she needed.
Ghina Ahmad Wadi and her 8-year-old sister were on their way to buy medicine for their mother at around 11am on 2 August when they were both wounded at Abdel Majed checkpoint in Madaya. The Syrian government forces had blocked her evacuation to a hospital to receive urgently needed surgery. A relative said that Ghina Ahmad Wadi was shot in her left thigh by a sniper, causing a complex bone fracture and a nerve cut. She added that her sister was also injured.
According to the Syrian Red Crescent, Ghina Ahmad Wadi and her mother were escorted from the besieged town of Madaya to Damascus overnight on 13 August. Ghina Ahmad Wadi's surgery was successful and she is currently recovering.
Cheers!!
RUSSIAN FEDERATION
Help Release Librarian
On 15 August, the Moscow Prosecutor General's office refused to sign the indictment against Natalya Sharina and the case was sent back for further investigation. It is expected that Natalya Sharina's house arrest will be extended on 26 August. She is a prisoner of conscience.
Please act for her.
DJIBOUTI
Help Release Asylum Seekers, Refugees at Risk of Deportation
For the past month, Djiboutian authorities have been rounding up and detaining hundreds of Ethiopian asylum seekers and refugees with the aim of deporting them back to Ethiopia. They are at risk of torture and other forms of ill-treatment upon their return to Ethiopia.
Please call on the Djiboutian authorities t
o immediately release detained asylum seekers and refugees and to change their policy toward such people.
CHINA
Help Release Guo Feixiong
Imprisoned Chinese Human Rights Defender Yang Maodong (better known by his pen name Guo Feixiong) ended his hunger strike on 18 August after being moved to another prison and promised humane treatment. He is a prisoner of conscience and should be released immediately and unconditionally.
Please act on his behalf.
SOUTH AFRICA
End repression at South African winemaker - NOW!
CSAAWU is a South African union representing the majority of workers at Robertson Winery in the Western Cape in South Africa.
Despite their majority representation management refuses to recognize CSAAWU and instead is trying to intimidate union representatives and CSAAWU members.
Please click and call upon Robertson Winery
to recognize the union and act to improve the conditions of the farm workers who raise their grapes. Conditions are as bad now as they were under the apartheid regime.
UZBEKISTAN/WORLD BANK
World Bank: Stop support for forced labor in Uzbekistan!
The World Bank is investing about $500 million dollars in Uzbekistan's agricultural sector. One of the main crops produced there is cotton, and it is harvested by millions of Uzbek citizens forced into cotton fields by their own government, which oversees one of the world's largest state-run forced labor systems.
Please help us tell the World Bank and ILO how important it is to stand with Uzbek citizens to denounce violent retaliation against civil-society monitors and suspend the financing that perpetuates the Uzbek government's use of forced labor!
Just a click and a short form. Please act.