Miriam, human rights defender, 1947-2012
HE WHO PERMITS OPPRESSION PERMITS CRIMES.-Erasmus (1466-1536)
Desiderius Erasmus in 1523 as depicted by Hans Holbein the Younger. The Greek and Latin words on the book translate to "The Herculean Labors of Erasmus of Rotterdam".
Survival International provides a usefu

l

tool for locating the embassy of any country in your country. http://embassy.goabroad.com/ You can also find embassies at https://embassy-finder.com/
CHARITY CORNER
This week your attention is drawn to
Human Rights Watch
whom we last featured just a year ago. This is a most effective human rights organization. We quote:
MISSION STATEMENT
Human Rights Watch defends the rights of people worldwide. We scrupulously investigate abuses, expose the facts widely, and pressure those with power to respect rights and secure justice. Human Rights Watch is an independent, international organization that works as part of a vibrant movement to uphold human dignity and advance the cause of human rights for all.
They have a
very high rating with Charity Navigator
and are certainly worthy of support of all people of good will. We might also mention that Charity Navigator who supply us with the information we need to donate intelligently are a nonprofit and
need support as well.
Good News! - Oman: Sulaiman Al-Ma'mari Released
Omani writer, journalist and human rights activist Sulaiman al-Ma'mari was released without charge on 19 May, following 22 days detained in solitary confinement. The Omani authorities have yet to give a reason for Sulaiman al-Ma'mari's arrest. No further action is requested from the UA Network. Many thanks to all who sent appeals.
INDIGENOUS PEOPLE
Indigenous tribes do not simply die out. They are killed by the actions of so-called civilized nations.
Survival International
provides a long list of cases in which a letter from you can and will make a difference. Please open this link and write at least one letter. This link will be a permanent feature on our blog and we would be grateful if you gave it a bit of attention each week. We suggest going down the list in the order given. The letters are pre-written for you. All you need to do is send them. It would be nice also if a donation to Survival International could be forthcoming. This week we call your attention to the
forest people of Central Africa
, the so-called Pygmy people. They are very diverse, but all of them share the problem of their homes being taken away from them and the denial of their ability to maintain their traditional hunter-gatherer culture.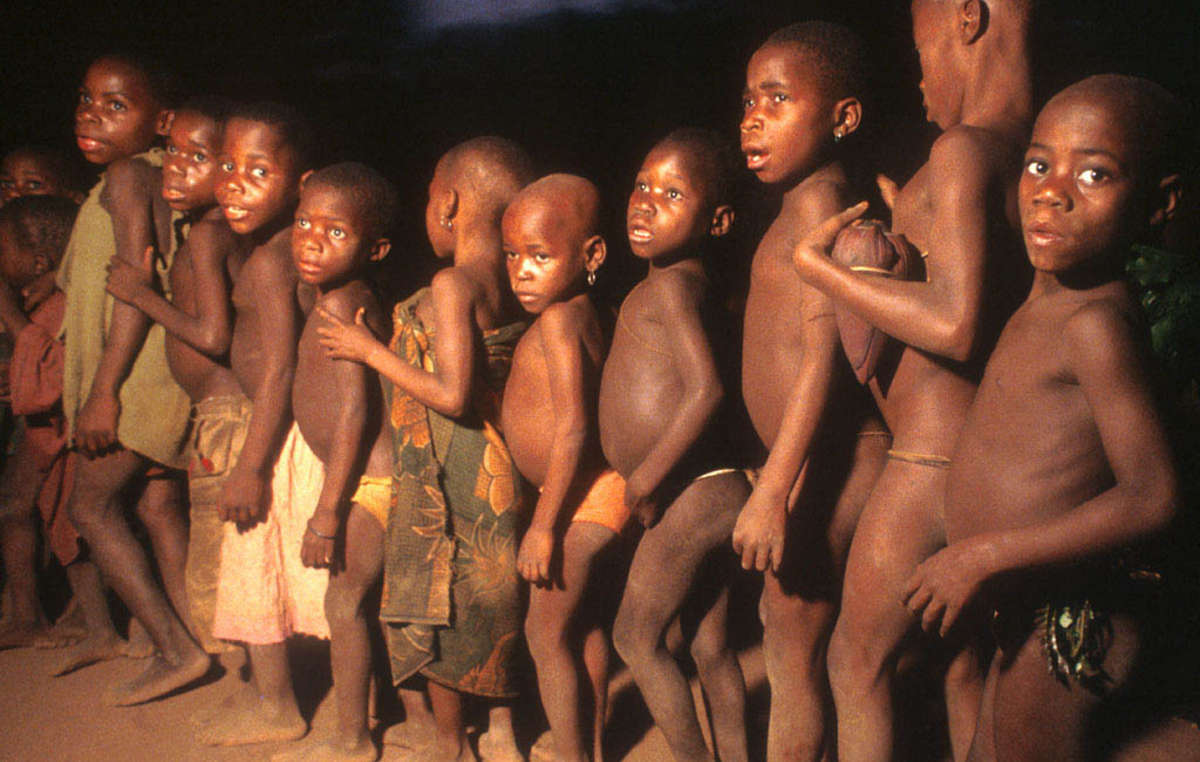 © Salomé/Survival
Please blast this story out on all your networks and write to the
World Wildlife Foundation
calling on them to cease their persecution of the people of the forests.
THE STRUGGLE AGAINST SLAVERY
We have added a new section to the blog in order to join the struggle against slavery worldwide. This week we call your attention to the
end slavery now
campaign. There you can download a slave-free buying guide and also sign up for action updates.The importance of checking your sellers' supply chains cannot be overemphasized.
Look for these logos:
In addition, we call your attention to the
exploitation of children in the tobacco farming industry
in Indonesia. Thousands of children in Indonesia, some just 8 years old, are working in hazardous conditions on tobacco farms, Human Rights Watch said in a report released today. Indonesian and multinational tobacco companies buy tobacco grown in Indonesia, but none do enough to ensure that children are not doing hazardous work on farms in their supply chains.
© 2015 Marcus Bleasdale for Human Rights Watch
BELARUS
Halt Execution of Siarhei Khmialeuski
Siarhei Khmialeuski, who was sentenced to death in Belarus in February, is at imminent risk of execution. Please act.
RUSSIA
Prominent human rights defender Valentina Cherevatenko has been repeatedly summoned by an investigator and may become the first to be criminally prosecuted under the "foreign agents law". If convicted, she could face up to two years in prison. Please act on her behalf.
CHINA
Imprisoned Chinese human rights campaigner
Yang Maodong
(better known by pen-name Guo Feixiong) started a hunger strike on 9 May to protest his humiliating and threatening treatment by the authorities. He is in ill health and is desperate need of adequate medical care.
Please act for him.
DOMINICAN REPUBLIC
Tens of thousands of people remain stateless in the Dominican Republic. They have no country. They have no rights. Imagine one day you wake up and discover that YOUR country took away your nationality. Your past erased, your rights snatched away.
Please sign the petition.
TURKEY
In February thousands of people gathered to protest against the mining plans of the company Cengiz Holding. The demonstration was violently beaten down by police and authorities are threatening union members at the local forestry directorate who joined the protests to be transferred to other regions of the country if they don't give up. The forestry union TARIM ORMAN-IS has now turned to us with an urgent request for help.
Please click and lend your support
People of the Cerattepe region in Turkey are fighting to stop their land from being destroyed by a mining company that wants to cut down the forests and pollute the water to mine gold, silver and copper.