Miriam, human rights defender, 1947-2012
EMBASSY FINDER
Survival International provides
a useful tool
for locating the embassy of any country in your country.
http://embassy.goabroad.com/
INDIGENOUS PEOPLE
Indigenous tribes do not simply die out. They are killed by the actions of so-called civilized nations. Survival International provides a long list of cases in which a letter from you can and will make a difference. Please open this link and write at least one letter. This link will be a permanent feature on our blog and we would be grateful if you gave it a bit of attention each week. We suggest going down the list in the order given. The letters are pre-written for you. All you need to do is send them. It would be nice also if a donation to Survival International could be forthcoming.
This week we focus on the
Jumma people of Bangladesh
. These are tribes who live in the Chittagong Hills region of the country. The Bangladesh government has long seen the Chittagong Hill Tracts as empty land onto which it can move poor Bengali settlers, with scant regard for the area's Jumma inhabitants. Ever since Bangladesh gained independence, the Jumma tribes have experienced waves of murder, torture and rape, and had their villages burnt down in a genocidal campaign against them.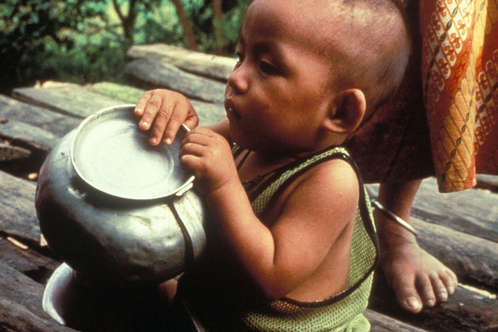 Marma baby playing at his mother's feet. In the last 60 years, the Jumma tribes have gone from being practically the sole inhabitants of the Chittagong Hill Tracts to being almost outnumbered by settlers.
© Mark McEvoy/Survival
In the last 65 years, the Jummas have gone from being practically the sole inhabitants of the Hill Tracts to now being outnumbered by settlers.
As well as being displaced by the settlers, who are given the best land, the Jummas have long faced violent repression from the Bangladesh military. Please act in accordance with the suggestions given in the site.
Some things you should add in your letter
are the ban on speaking to foreigners or outsiders
unless in the presence of supervision and the rampant sexual abuse of Jumma women which goes on in total impunity.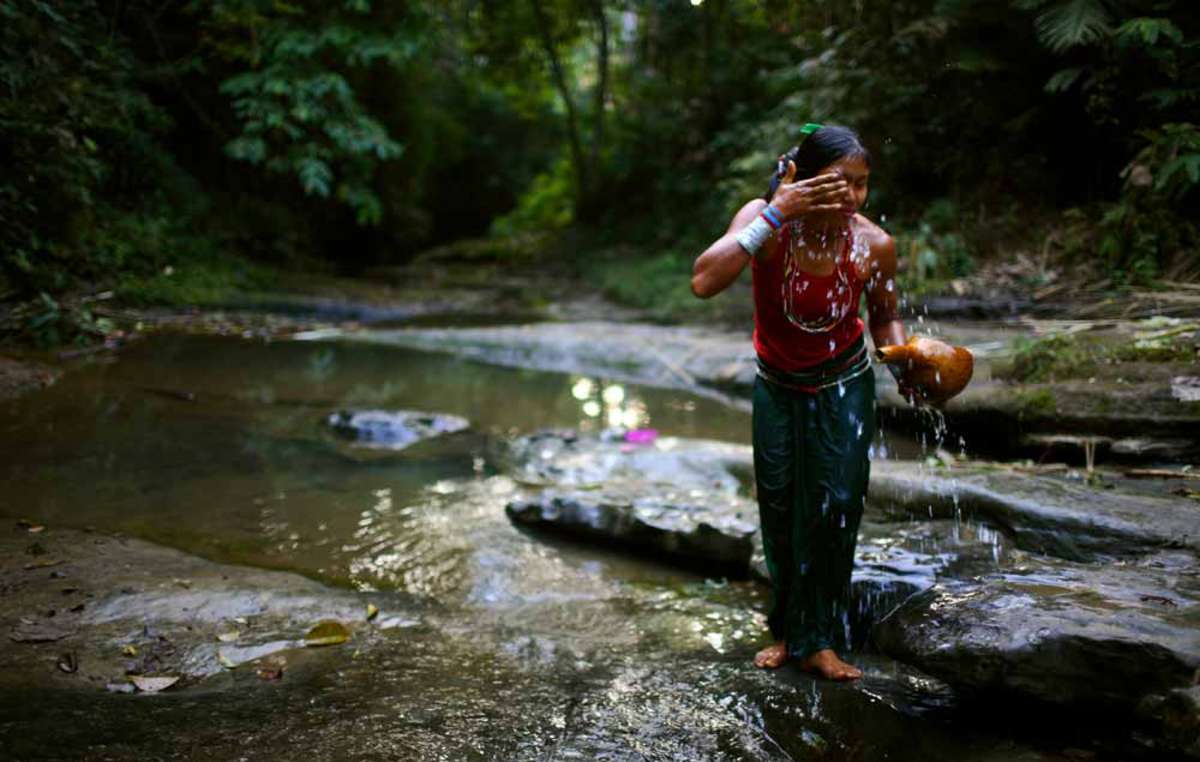 Jumma women and girls are often attacked when they are alone in the forest, or when they go to the river to collect water or bathe.

© GMB Akash/Survival
CHINA
The husband and brother of detained women's rights activist Su Changlan have been released on bail. Su Changlan remains behind bars, and has now been detained for over four months without having access to a lawyer.
Please act on her behalf.
MEXICO
Dafne Alejandra de la Cruz is at risk of reprisals from soldiers in Nuevo Laredo, Tamaulipas State, in relation to a complaint she filed against the Army for the death of her husband. There are fears for her safety and concerns that authorities need to do more to provide effective protection.
Please write to call for her protection.
CAMEROON
Human rights defender and journalist Gerard Kuissu is being held in an unknown location in Cameroon following his arrest on 14 March. His lawyer was told that he had been transferred to the State Defense Secretariat in Yaoundé, but the authorities in Yaoundé have denied that he ever arrived.
Please write on his behalf
to the authorities in Cameroon.
MAURITANIA
Free Mauritania's anti-slavery activists.
Mauritania remains one of the main regions in which slavery is practiced openly. Anti-slavery activists have been sentenced to prison. Please sign the petition to free them NOW!