Miriam, human rights defender,1947-2012
We recently took a few weeks off. The violators did not. Bob Marley put it correctly:
This young lady in Berne is not taking the day off nor shall we to the extent of our ability:
Disclaimer: Any ads or commercial material appearing with this blog ha

ve

been placed there without permission of the

owner of the blog. Please ignore them.
HE WHO PERMITS OPPRESSION PERMITS CRIMES.-Erasmus (1466-1536)
Desiderius Erasmus in 1523 as depicted by Hans Holbein the Younger. The Greek and Latin words on the book translate to "The Herculean Labors of Erasmus of Rotterdam".
Survival International provides a useful
tool
for locating the embassy of any country in your country. http://embassy.goabroad.com/ You can also
find embassies
at https://embassy-finder.com/
CHARITY CORNER
This week we recommend supporting the efforts of
Mercy Corps via Global Giving
to help the refugees from the conflict in Syria.
INDIGENOUS PEOPLE
Indigenous tribes do not simply die out. They are killed by the actions of so-called civilized nations.
Survival International
provides a long list of cases in which a letter from you can and will make a difference. Please open this link and write at least one letter. This link will be a permanent feature on our blog and we would be grateful if you gave it a bit of attention each week. We suggest going down the list in the order given. The letters are pre-written for you. All you need to do is send them. It would be nice also if a donation to Survival International could be forthcoming.
This week we raise the issue of call your attention to the
so-called "Pygmies"
of central Africa. They along with others are victims of racism. Please open the site, choose an action and if you can donate.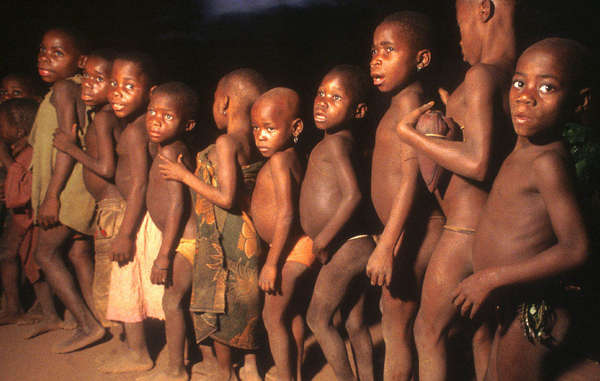 © Salomé/Survival
THE STRUGGLE AGAINST SLAVERY
We have added this section to the blog in order to join the struggle against slavery worldwide. This week we refer you to the the
ILO's Protocol on Forced Labo
r which is all about modern slavery. We call your attention to the
anti slavery campaign.
There you can sign up for action updates.The importance of checking your sellers' supply chains cannot be overemphasized.
You can download this book
Look for these logos:
Find a campaign to work for. Light must be made to shine in the darkest of places. We call your attention to
child slavery which can take many forms.
Child slavery can mean anything from breaking rocks in a quarry, to working as domestic worker being a child soldier, to being forced to marry as a child. More than 5 million children around the world are in slavery.
URGENT ACTION CASES
USA
Urgent Action: Execution Re-Set After 30 Years On Death Row
Thomas Arthur, aged 75, is due to be executed in Alabama on 25 May. This is his eighth execution date since 2001, three times coming within a day of being killed. He maintains his innocence. This would be the first execution under the current Alabama governor.
Please call upon the governor to stop his execution.
MYANMAR
Urgent Action Update: Immediately Release Kachin Prisoner Of Conscience
Lahpai Gam has been discharged from hospital following some improvements to his health. Returned to a prison in Kachin State, he is a prisoner of conscience and must be immediately and unconditionally released and, in the meantime, provided with access to necessary health care and treatment.
Please call for his immediate release and proper medical care
PHILIPPINES
Urgent Action Update: Philippines Senate Must Oppose Death Penalty
Bills to reintroduce the death penalty in the Philippines are pending before the Senate, which resumed session on 2 May 2017. Despite the Philippines being a state party to an international treaty that commits it to the abolition of the death penalty, the House of Representatives have adopted measures contrary to this.
Please take action on this issue.
INDONESIA
Independent unions at Coca-Cola Indonesia, joined by IUF affiliates and other Coca-Cola unions,
rallied
in front of the Coca-Cola Amatil Indonesia head office on May 8 in defense of the fundamental rights the company continues to systematically violate.
Please join the protest.