First to all our Muslim friends and readers:
May we have peace before the next Eid el Fitr
Miriam, human rights defender, 1947-2012
We start with some good news. For the first time
a mining firm has been fined
for ruining a site that is holy to aboriginal people in Australia.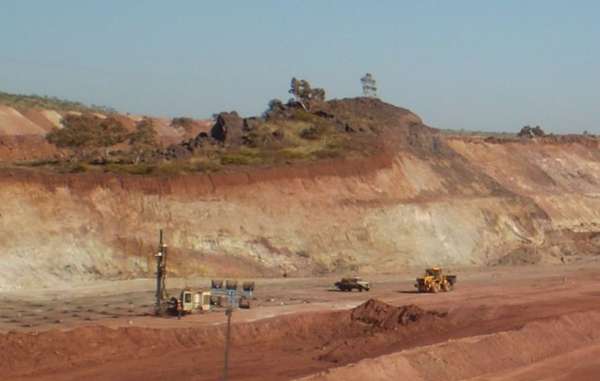 © Aboriginal Areas Protection Authority
PERSONAL APPEAL FROM BREWERY WORKER
A large brewery firm in an attempt to obtain concessions from its organized workers worldwide has targeted a small local union in St. John's Canada. These 45 workers are standing up for thousands. Please read the message and send your protest to the company.
TRADE UNION RIGHTS IN PERU
The Peruvian government is about to enact draconian laws to deny trade union rights to public sector workers. Please read the appeal and send your message-it just takes a click and a few key strokes.
MORE KILLING OF TRADE UNION LEADERS IN THE PHILIPPINES
was the president of the Notre Dame Village Operators and Drivers Association (NDVODA), which was organized in 2009 and affiliated to the NCTU-APL in 2010. He also represented NCTU-Cotabato during the NCTU National Conference in Cavite last year. - See more at: http://www.apl.org.ph/?p=1656#sthash.6gDwbQRQ.dpuf
Kagi Alimudin P. Lucman, 47, was killed by a lone gunman last July 18 while driving his multicab passenger jeepney along Sinsuat Ave. after taking his three young children to school. - See more at: http://www.apl.org.ph/?p=1656#sthash.RzV371xz.dpuf
Kagi Alimudin P. Lucman, 47, was killed by a lone gunman last July 18 while driving his multicab passenger jeepney along Sinsuat Ave. after taking his three young children to school. - See more at: http://www.apl.org.ph/?p=1656#sthash.RzV371xz.dpuf
Kagi Alimudin P. Lucman, 47, was killed by a lone gunman last July 18 while driving his multicab passenger jeepney along Sinsuat Ave. after taking his three young children to school. - See more at: http://www.apl.org.ph/?p=1656#sthash.RzV371xz.dpuf