Miriam, human rights defender, 1947-2012
We can start off with a bit of good news. It has been confirmed that
Dhondup Wangchen has been released!
He completed his six year sentence and is now at the home
of his sister Kotse (Chinese Keque) in Qinghai province. Dhondup Wangchen's case is known internationally.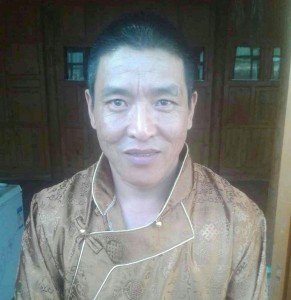 Dhondup Wangchen, the Tibetan filmmaker, after six years in prison, thanks his family, friends and supporters for their tireless efforts and hopes to see them soon.
He has been awarded by various international organizations such as Committee to Protect Journalists for his courageous work making the documentary
"Leaving Fear Behind"
and his case was the focal point of many campaigns of international human rights groups such as Amnesty International and Reporters without Borders. Government representatives around the world have brought up his case in their talks with their Chinese counterparts. Cheers!
Now to the bad stuff:
COLOMBIA
Human rights defenders Ingrid Vergara and Jeison Pava, as well as members of the Verbel family in northern Colombia, received death threats on 3 and 7 June. The two defenders have been accompanying the Verbel family in their fight for justice since the killing of Eder Verbal Rocha by paramilitaries in March 2011.
Please act on their behalf.
SLOVAKIA
Anzor Chentiev, an ethnic Chechen asylum-seeker in Slovakia, is facing imminent extradition to Russia. If returned to Russia, he will be at risk of torture and an unfair trial.
Please join the appeal against his extradition.
SOUTH KOREA
The government in South Korea is supporting the repression of workers by the industrial giant Samsung.
Please join the protest against authoritarianism
and maybe think twice before buying a
Samsung product
. We should also consider the
bloody sources
of the metals used in manufacturing, which are completely analogous to the infamous blood diamonds of the past.
Even Fairphone has a dark side
.
TURKEY
Workers have been fired for joining a union.
This is a click and send,
so please give it a few seconds.