Miriam, human rights defender, 1947-2012
There will be no blog next week because we are going to be abroad. We shall be back with you on July 24.
We can start off with a bit of good news. First a victory for airline mechanics in Peru. We quote their statement:
SITALANPE SAYS THANK YOU TO LABOR START SUPPORTERS!
This Tuesday, LAN Peru's mechanics
signed a ground-breaking new collective agreement
with the company. After years of unequal treatment, and a pay freeze for the last ten years, the workers have reached an agreement with the company which guarantees job security and improved conditions. Highlights of their agreement include:
Precarious workers have new fixed term contracts
An improved work-life balance, with a more transparent allocation of shifts and rotations
An increase in basic salary
Over 6,500 of you supported the mechanics in their pursuit for equality, and this result would not have been possible without you. Thank you for your support for the Peruvian mechanics!
As we write, LAN Argentina's flight attendants are struggling against the company's refusal to negotiate an agreement. We ask you to remain alert and ready for action to support our brothers and sisters in Argentina.
In solidarity,
LATAM NETWORK ITF
SWAZILAND
The three-week strike
by the Swaziland Plantation and Agricultural Workers Union (SAPWU) has ended with a settlement bringing workers a 10% wage increase and satisfying the union's non-wage demands, including improved benefits for seasonal workers.
The union's general secretary Archie Sayed has written that
"The workers of Ubombo send their gratitude to all who contributed to their struggle and appreciate the spirit of solidarity which has also come as a lesson to them that there no better future for the workers as solidarity and unity."
Thanks to all who supported these labor justice efforts.
PERU/BRAZIL
We hear from Survival International:Brazil's Indian Affairs Department has announced that a highly vulnerable group of uncontacted Indians has emerged from the forest on the Peru-Brazil border and made first contact with a settled indigenous community, having fled from rampant logging in Peru. Uncontacted Indians in this region face imminent "tragedy" and "death", according to experts.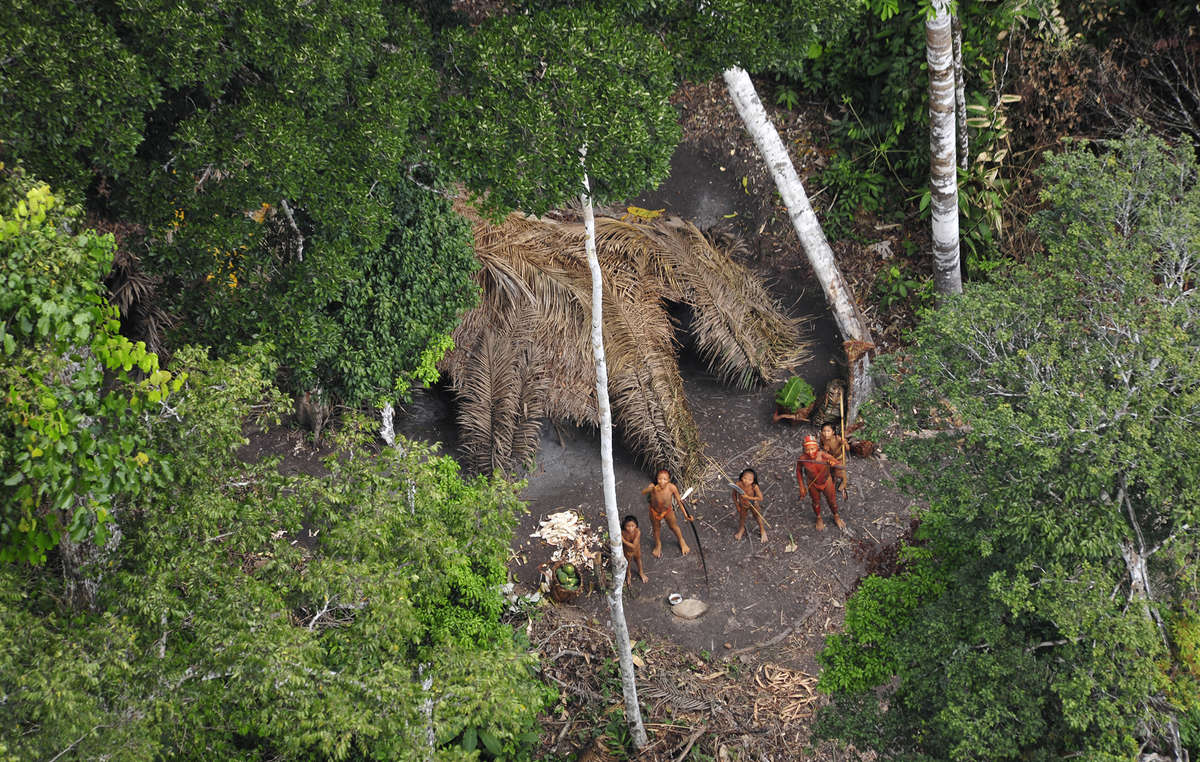 Contact could be disastrous for the Indians, as they lack immunity to common diseases spread by outsiders. They are some of the most vulnerable people on the planet and they depend entirely on their land for their survival.
Please act to protect them.
It is a simple click and send, so give it a second of your time.
HONG KONG/CHINA
In the early morning of 2 July, police arrested 511 people, mostly students, who took part in the sit-in at Charter Road. At 8am, the remaining approximately 50 protesters, left according to plan. Some of the 511 detained have complained that they were not provided with food and water and were not given access to legal representation for several hours during detention at the Hong Kong Police College in Wong Chuk Hang.
While the 511 have now all been released, twenty-five protesters who took part in the sit-in, most of them students, remain under investigation for "illegal assembly", "organizing and assisting in an illegal assembly" and "obstruction in a public place".
In the morning of 4 July, five members of Civil Human Rights Front, who organized the 1 July march were also arrested for investigation of delays during the march, mainly due to a slow-moving lead vehicle. It is uncertain whether the police will arrest more people for taking part in the protests.
Please join the call
to drop all charges against peaceful demonstrators. This just a click and send.
PHILIPPINES WORKERS RIGHTS
Seafood giant Citra Mina is the Philippines' second largest exporter of tuna, doing billions of dollars in sales to the European, Asian and North American markets under the Philfresh brand. This hugely profitable Group, however, is violating the human rights of its workers.
Please join the protest.
POLAND UNION BUSTING
Two sets of workers are having their rights violated. The employers are the cheap LIDL supermarket chain, based in Germany, which will be familiar to many of you, and Aelia, which runs shops in airports and is part of the Lagardere Services group, based in France.
Please click to support them.