Miriam, human rights defender, 1947-2012
EMBASSY FINDER
Survival International provides
a useful tool
for locating the embassy of any country in your country.
INDIGENOUS PEOPLE
Indigenous tribes do not simply die out. They are killed by the actions of so-called civilized nations. Survival International provides a long list of cases in which a letter from you can and will make a difference. Please open this link and write at least one letter. This link will be a permanent feature on our blog and we would be grateful if you gave it a bit of attention each week. We suggest going down the list in the order given. The letters are pre-written for you. All you need to do is send them. It would be nice also if a donation to Survival International could be forthcoming. This week we focus on the
Innu people of Canada
. We add a link to a
description of what has been done to them
and the results of the policy of the government of Canada. You are requested to write to your local Canadian embassy. Readers in the US and UK are also asked to write to members of Congress and Parliament.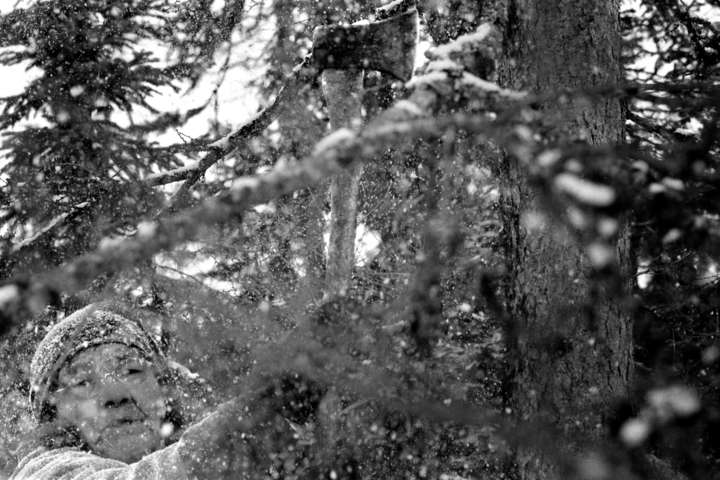 Elder Manishai Nui cuts branches from a tree while clearing an old trail to hunting grounds to the North and West of Natuashish.
© Dominick Tyler
CHINA
Fears are growing for the welfare of Chinese women's rights activist Su Changlan, who has been detained in an unknown location without access to a lawyer since 27 October. One of her friends is also now being held after being detained on 25 November along with Su Changlan's husband. Su Changlan could be facing charges of
"endangering national security"
.
Please act on her beh
alf and on behalf of her husband and friend.
DOMINICAN REPUBLIC
Following national and international mobilization, the President of the Dominican Republic has objected and returned the proposed reform of the Criminal Code which maintained full criminalization of abortion to the Congress, urging legislators to decriminalize abortion in particular cases.
Please write as requested
to the Presidents of the two houses of Congress asking them to support the President.
USA
FLORIDA GOVERNOR SIGNS NEW DEATH WARRANT
Florida's Governor has signed a death warrant in the case of Shane Kormondy, whose execution has been scheduled for 15 January. His accomplices have received life sentences.
Please call upon
the governor to commute this death sentence.