Miriam, human rights defender, 1947-2012
EMBASSY FINDER
Survival International provides a useful
tool
for locating the embassy of any country in your country.
http://embassy.goabroad.com/ You can also find
embassies at this link
. https://embassy-finder.com/
We wish all our Muslim friends and readers Eid Sa'id for Eid el Fitr that starts Thursday night.
CHARITY CORNER
In the wake of the closing of the Titan and Pollyanna blogs, we are continuing the charity corner here.
This week, we are referring you to the
Malala Fund
. As you all know, Malala Yousafzai was shot by the Taliban for standing up for the right of girls to be educated. She turns 18 this week (born July 12, 1997) and a donation to her fund would be most appropriate. Some statistics--
62 MILLION Number of girls out of school around the world.
3 YEARS Average time spent in education by the poorest girls
70 COUNTRIES Where girls have faced violence for trying to go to school.
INDIGENOUS PEOPLE
Indigenous tribes do not simply die out. They are killed by the actions of so-called civilized nations. Survival International provides a long list of cases in which a letter from you can and will make a difference. Please open this link and write at least one letter. This link will be a permanent feature on our blog and we would be grateful if you gave it a bit of attention each week. We suggest going down the list in the order given. The letters are pre-written for you. All you need to do is send them. It would be nice also if a donation to Survival International could be forthcoming.
This week we call your attention to the natives of the Amazon valley. They are demanding that their right to remain uncontacted be respected by outsiders. Contact brings diseases to which they have no immunity and the result is death. We quote the experience of Sydney Possuelo, former head of Brazil's indigenous affairs department FUNAI, who recounts, "
I believed it'd be possible to make contact with no pain or deaths, I organized one of the best equipped fronts that FUNAI ever had. I prepared everything… I set up a system with doctors and nurses. I stocked with medicines to combat the epidemics which always follow. I had vehicles, a helicopter, radios and experienced personnel. 'I won't let a single Indian die,' I thought. And the contact came, the diseases arrived, the Indians died."
Please act as requested in the site.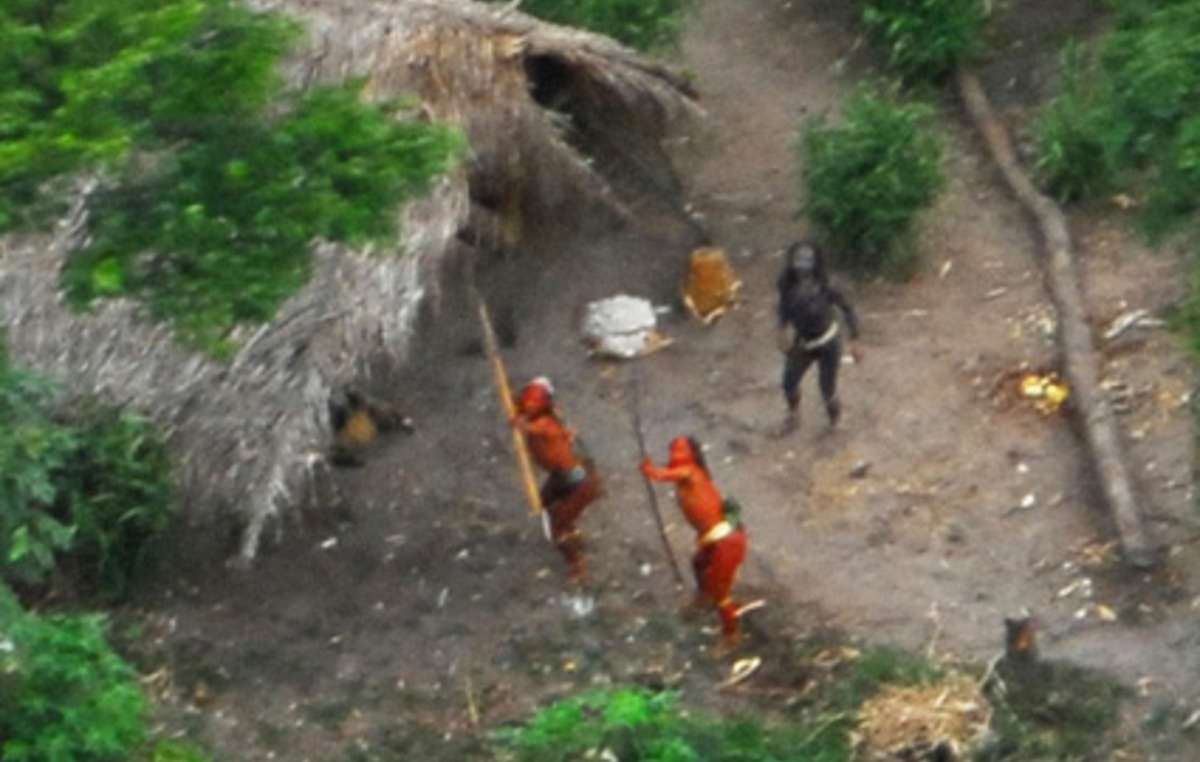 © G. Miranda/FUNAI/Survival, 2008
THE STRUGGLE AGAINST SLAVERY
We have added a new section to the blog in order to join the struggle against slavery worldwide. We refer you to the site of
Walk Free
where you can find a large number of campaigns against manifestations of slavery in different countries. The number of people living in slavery is of the order of 35 million, which indicates the extent of the problem. We suggest that you look up the
Fair Trade
movement in your country and make an effort to avoid buying slave-produced products.
Look for this logo:
This week we call your attention to the UN and Sustainable Development Goals project. Unbelievably, ending modern slavery is not yet a clear priority in the proposed Sustainable Development Goals — a transformative action plan which will help shape governments' policies for years to come. Please call on UN Secretary-General Ban Ki-moon
to prioritize ending slavery
in this project.
USA

A Senate report on torture revealed a hideous story of torture by the CIA. The Justice Department is keeping the full report sealed away in an envelope, apparently unread – even though it contains information about potential violations of federal and international law. The United States has a duty to investigate and hold those responsible for these crimes accountable.
Please sign the petition
calling for the Justice Department to read the report and call the perpetrators of the atrocities to account.
RUSSIA
Yevgeniy Vitishko is a prominent member of the environmental organization, Environmental Watch for the North Caucasus (Ecologicheskaya Vakhta po Severnomu Kavkazu). He and his fellow activists have actively been involved in protests over deforestation, construction and illegal fencing in protected areas in Krasnodar Region. In the run-up to the Sochi Winter Olympics, Yevgeniy Vitishko, as well as other members of his organization, were continuously subjected to a harassment campaign by the Russian authorities, including repeated arrests and brief detentions, personal searches, police questioning of the activists themselves and their close relatives, and unofficial warnings from police and security officials to abstain from protesting during the Sochi Winter Olympics.
He has been repeatedly arrested and imprisoned on ludicrous trumped up charges such as using foul language at a bus stop. giving a piece of his clothing to a cold fellow-prisoner, sleeping at an unauthorized time, and
"negligent attitude towards weeding tomatoes"
. Now his case is coming up before an appeals court with a request for mitigation.
Please act on his behalf.
Thanks to Guy for bringing this case to our attention.
CHINA
At least 24 human rights lawyers and activists have been detained or are missing in China in an unprecedented nationwide crackdown. Many more have been questioned by police and at least three law firms have also been searched. Please act for them.
IRAN
E
smail Abdi, a leader of the Iranian Teachers' Trade Association, was arrested on 27 June following his attempt to obtain a visa to attend the 7th Education International World Congress in Ottawa, Canada in late July. He is active in the struggle to improve the status of teachers in Iran, many of whom are paid so poorly that they are below the poverty line.
Please join the action for him.