HE WHO PERMITS OPPRESSION PERMITS CRIMES.-Erasmus (1466-1536)
Desiderius Erasmus in 1523 as depicted by Hans Holbein the Younger. The Greek and Latin words on the book translate to "The Herculean Labors of Erasmus of Rotterdam".
Survival International provides a usefu

l

tool for locating the embassy of any country in your country. http://embassy.goabroad.com/ You can also find embassies at https://embassy-finder.com/
CHARITY CORNER
This week we refer you to the One Acre Fund.
Stated Mission
"To empower chronically hungry farm families in East Africa to lift themselves out of hunger and poverty; method is to work through self-help groups in rural villages to deliberately reach the most severely hunger-affected." It has a high rating with Charity Watch. Please pitch in for these hungry people.
Good News!
MYANMAR
The new Myanmar government led by Aung San Suu Kyi has released nearly 200 political prisoners, and is expected to free others after the Buddhist New Year holidays that start this week.
Cheers we say!
INDIGENOUS PEOPLE
Indigenous tribes do not simply die out. They are killed by the actions of so-called civilized nations. Survival International provides a long list of cases in which a letter from you can and will make a difference. Please open this link and write at least one letter. This link will be a permanent feature on our blog and we would be grateful if you gave it a bit of attention each week. We suggest going down the list in the order given. The letters are pre-written for you. All you need t
o do is send them. It would be nice also if a donation to Survival International could be forthcoming
.
This week we call your attention to forced evictions of tribal people in India from their land in the name of tiger conservation.The big conservation organizations are guilty of supporting this. They never speak out against evictions. But many Indian tribes actually revere the tiger, and have lived peacefully alongside them for generations. There is no evidence that evictions protect tigers; in fact they're more likely to harm them by alienating local people from conservation efforts.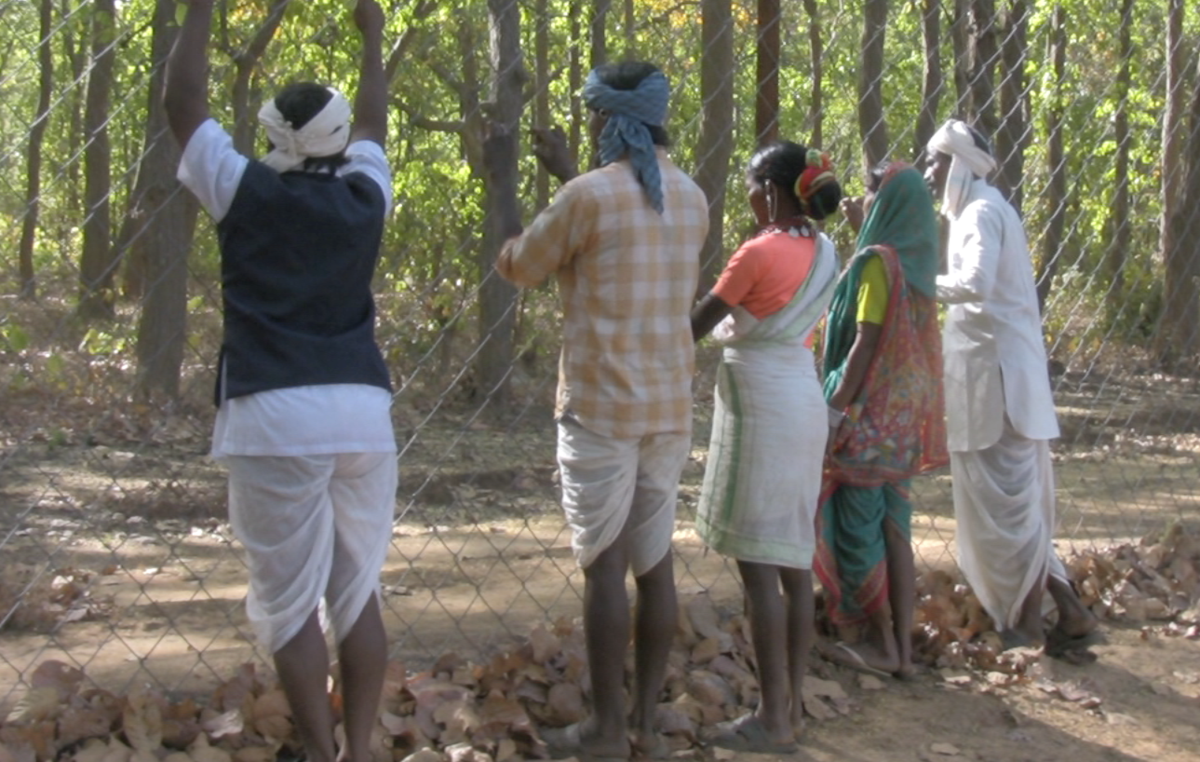 Tribal peoples are the best conservationists and guardians of the natural world. They should be at the forefront of tiger conservation, but instead, they are being excluded. There is even evidence of more tigers living in areas where the people have not been thrown out.

Survival's director Stephen Corry said: "We hope that this film helps bring some attention to the suffering currently being inflicted on tribal people across India in the name of tiger conservation. When India's tiger population crashed in the last century it had nothing to do with tribes. It happened thanks to rapid industrialization and the wholesale slaughter carried out by colonial hunters and Indian elites. Yet all over India, tribes are paying the price for this: They're kicked off their ancestral land to be replaced by tourists in their thousands."
Please put this story out on all your social media. The new Jungle Book film is being released now and we hope people will pay some attention and the Indian government will relent.
THE STRUGGLE AGAINST SLAVERY
We have added a new section to the blog in order to join the struggle against slavery worldwide. This week we refer you to the site of the CNN Freedom Project where you can find a large number of campaigns against manifestations of slavery in different countries. The number of people living in slavery is of the order of 35 million, which indicates the extent of the problem. We suggest that you look up the Fair Trade movement in your country and make an effort to avoid buying slave-produced products.
Look for these logos:
This week we refer you to The International

Labor

Organization's 2011 Convention concerning decent work for domestic workers (Convention No. 189) was adopted in June 2011 to protect the rights of domestic workers across the world.

Countries ratifying the Convention agree to ensure fair and decent conditions for domestic workers by protecting their fundamental

labor

rights, preventing abuse and violence and establishing safeguards for young domestic workers.

Only a few countries have ratified the Convention, the UK being one of those refusing to do so (check here which countries completed the ratification procedure). That is why we ask you to put pressure on any government of your choice to ratify it and make the protection of domestic workers a reality. Please call upon your government to ratify the Convention. Think of Cyprian below

-
Cyprian, 17, from Tanzania, has been a domestic worker since he was eleven.
Read Cyprian's story

©Anti-Slavery International
RUSSIAN FEDERATION
Khusein Betelgeriev, a well-known songwriter and performer from Chechnya, Russian Federation, was taken away by two uniformed men from his home in Grozny on 31 March. He has been missing since and his life may be at risk. Please demand information on his whereabouts and fate.
COLOMBIA
Free academic and unionist Miguel Ángel Beltrán who has been unjustly sentenced to 8 years' imprisonment in a high security prison in Bogota. Dr Beltrán was recently on a hunger strike to demand a fair review of his case, and the improvement of detention conditions for all prisoners in general. Dr Beltrán is an outspoken critic of the Colombian government and has dedicated much of his research to conflict and turmoil within the country. Colombia has one of the highest rates of violence against teachers and trade unionists. Please protest on his behalf.
MEXICO
Public officials in the northern Mexican state of Chihuahua have intimidated relatives of disappeared people and are pressuring them to allow government-chosen forensic experts to examine human remains found in the area. If carried out, these tests will make subsequent independent testing impossible. The authorities must guarantee the safety of victims and adequate protection of all forensic evidence. Please call for justice in these cases.