Miriam, human rights defender, 1947-2012
Disclaimer: Any ads or commercial material appearing with this blog ha

ve

been placed there without permission of the

owner of the blog. Please ignore them.
HE WHO PERMITS OPPRESSION PERMITS CRIMES.-Erasmus (1466-1536)
Desiderius Erasmus in 1523 as depicted by Hans Holbein the Younger. The Greek and Latin words on the book translate to "The Herculean Labors of Erasmus of Rotterdam".
Survival International provides a useful
tool
for locating the embassy of any country in your country. http://embassy.goabroad.com/ You can also
find embassies
at https://embassy-finder.com/
CHARITY CORNER
This week we recommend the
clean water project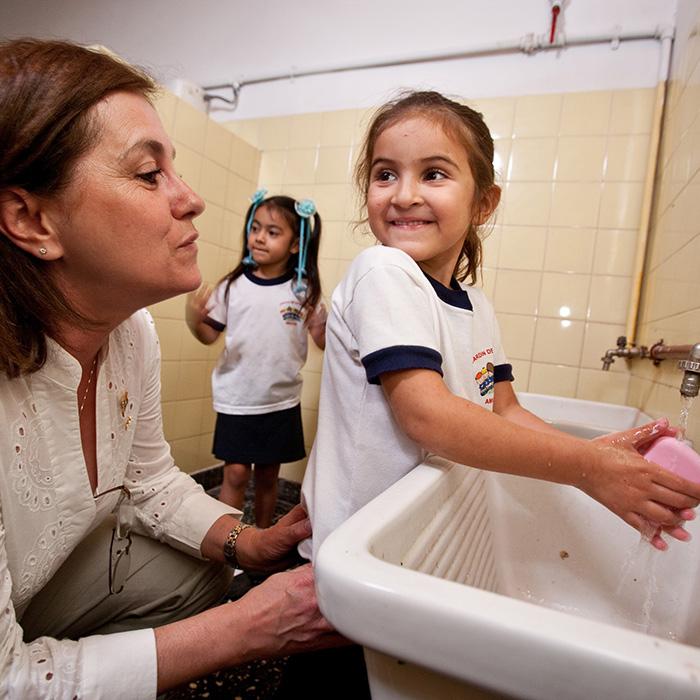 WASH in Schools Target Challenge
Rotary's Target Challenge
to develop sustainable water, sanitation, hygiene (WASH), and education projects is being piloted in five countries: Belize, Guatemala, Honduras, India, and Kenya.
of the
Rotary Foundation
. They have a very
high rating from Charity Navigator
. Clean water is a major health issue around the world. Please help.
INDIGENOUS PEOPLE
Indigenous tribes do not simply die out. They are killed by the actions of so-called civilized nations.
Survival International
provides a long list of cases in which a letter from you can and will make a difference. Please open this link and write at least one letter. This link will be a permanent feature on our blog and we would be grateful if you gave it a bit of attention each week. We suggest going down the list in the order given. The letters are pre-written for you. All you need to do is send them. It would be nice also if a donation to Survival International could be forthcoming.
This week we raise the issue of
enforced "progress."
and its deadly effect on uncontacted tribes.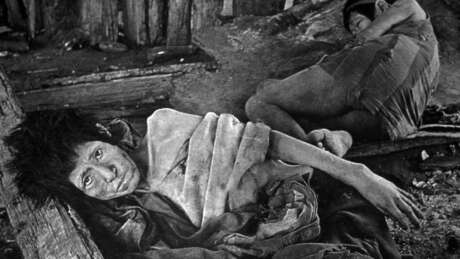 "Progress" can kill
Please open the links and post them wherever you can.
THE STRUGGLE AGAINST SLAVERY
We have added this section to the blog in order to join the struggle against slavery worldwide. This week we refer you to the the
ILO's Protocol on Forced Labo
r which is all about modern slavery. We call your attention to the
anti slavery campaign.
There you can sign up for action updates.The importance of checking your sellers' supply chains cannot be overemphasized.
You can download this book
Look for these logos:
Find a campaign to work for. Light must be made to shine in the darkest of places.
Look at the slavery situation in India, for example.
SOUTH SUDAN
Urgent Action Victory! Former Governor Released Without Charge
Elias Waya Nyipuoch, former governor of Wau state, was released without charge on 14 March. He had been detained by the South Sudanese military since 26 June 2016. No further action is requested of the UA network. Many thanks to those who sent appeals.


USA
Urgent Action: Clemency Board To Hear What Jury Never Did
Marcel Williams, aged 46, is due to be executed in Arkansas on 24 April. The jury never heard any mitigating evidence about his childhood of severe abuse and trauma. That evidence is now before the clemency board which will consider his petition on 27 March.
Please call for clemency and the abolition of the death penalty.
USA
Urgent Action: Four Young Children and their Mothers Detained for Over 500 Days
Antonio (7), Carlos (4), Josué (3), Michael (16) and their mothers Marlene, Lorena, Teresa and Maribel (all names changed to protect identities) have been held at the Berks County Residential Center, a US Immigration and Customs Enforcement (ICE) detention centre in Pennsylvania, for over 500 days. Each family is seeking asylum in the US after fleeing traumatic and life-threatening events, including kidnapping threats and severe physical and sexual violence, in their home countries of Honduras and El Salvador. The Berks County centre currently holds 34 families, many of whom come from the Northern Triangle countries of El Salvador, Guatemala, and Honduras, a region where Amnesty International has documented extreme levels of violence and insecurity.
Please write on their behalf.
ARGENTINA
Urgent Action: Indigenous Defenders Denied Right To Defense
On 20 March the oral trial against three members of the Chañaral Wichí Indigenous community for defending their territory will take place. These legal proceedings violate their right to defense and access to justice.
Please protest on their behalf.
EGYPT Union leaders at IFFCO Egypt acquitted of criminal charges face retrial
13 March 2017 Urgent Action Workers at the IFFCO edible oils factory in Suez, Egypt are fighting to defend their union against employer brutality and government repression.
Please click and join the protest.