Miriam, human rights defender, 1947-2012
HE WHO PERMITS OPPRESSION PERMITS CRIMES.-Erasmus
EMBASSY FINDER
Survival International provides a useful
tool
for locating the embassy of any country in your country.
http://embassy.goabroad.com/ You can also find
embassies at this link
. https://embassy-finder.com/
FRANCE/LEBANON/NIGERIA
We are totally shocked and outraged at the vicious and vile attack on innocent people in
Paris
by madmen who claim to be acting in the name of God. We are equally outraged by the bombs in
Beirut
and
Yola
The armed group Boko Haram has attacked Yola with suicide bombs and improvised explosive devices in the past [Reuters]
All decent people and nations of all faiths must unite to put a stop to this rampaging monster, the so-called Caliphate, that is trying to ravage the world in the name of a religious ideology which distorts the fundamentals of the Islamic faith that it claims to profess. Nonetheless, we must not let the acts of terrorists anywhere drive us to their level, to surrender to fear and hatred and
destroy our own society
. Terrorists act to divide us, to stoke fear, and amplify hate. They aim to break our bonds of humanity.
We cannot give in to fear.
GOOD NEWS SUDAN
The Court of Appeals in Sudan has o
verturned the sentence of Fardous Al Tou
m, one of the 10 female Christian students charged with "indecent dress". She had been sentenced to a fine of 500 Sudanese pounds and 20 lashes.
CHARITY CORNER
In the wake of the closing of the Titan and Pollyanna blogs, we are continuing the charity corner here. This week, the we refer you to the
African Mission Healthcare Foundati
on, where Dr. Tom Catena a Catholic missionary physician in the rebel-held Nuba Mountains of Sudan provides medical care for nearly a million people in the Nuba Mountains. The government of Sudan regularly bombs the area and has even bombed his hospital; the hospital grounds have foxholes to shelter in when bombers appear overhead. The donations are matched by AMHF chairman Mark Gerson and his wife Rabbi Erica Gerson. Please go to the site and give
.
"Donations to Dr. Tom's hospital through amhf.us are now matched by a New York couple, Rabbi Erica and Mark Gerson. And that in itself is beautifully heartwarming this hol.
iday season: A rabbi matches gifts by atheists or Muslims to support the work of a Catholic missionary doctor."
INDIGENOUS PEOPLE
Indigenous tribes do not simply die out. They are killed by the actions of so-called civilized nations.
Survival International
provides a long list of cases in which a letter from you can and will make a difference. Please open this link and write at least one letter. This link will be a permanent feature on our blog and we would be grateful if you gave it a bit of attention each week. We suggest going down the list in the order given. The letters are pre-written for you. All you need to do is send them. It would be nice also if a donation to Survival International could be forthcoming.
This week we call on you to help the
Innu people of Canad
a. They have been nomadic for millennia, but in the last century have been forced to settle in villages by the Canadian government with the connivance of the Catholic Church. Their herds of reindeer upon which they depend are diminishing. The UN Human Rights Committee has described the situation of tribal peoples as
'the most pressing issue facing Canadians
', and condemned Canada for
'extinguishing' aboriginal peoples'
rights. Please open the site and act, in particular with a letter to Canadian diplomats accredited to your country.
THE STRUGGLE AGAINST SLAVERY
We have added a new section to the blog in order to join the struggle against slavery worldwide. We refer you to
the site of Walk Free
where you can find a large number of campaigns against manifestations of slavery in different countries. The number of people living in slavery is of the order of 35 million, which indicates the extent of the problem. We suggest that you look up the
Fair Trade
movement in your country and make an effort to avoid buying slave-produced products. Look for this logo:
This week we call upon you to join the
Global March Against Child Labo
r. You will find in this site a wide choice of actions that you can take to help put an end to child labor and to get it out of the supply chains of products that we use. We need to get these children out of the factory or field and into school. FYI we append
some information about girls and sc
hools.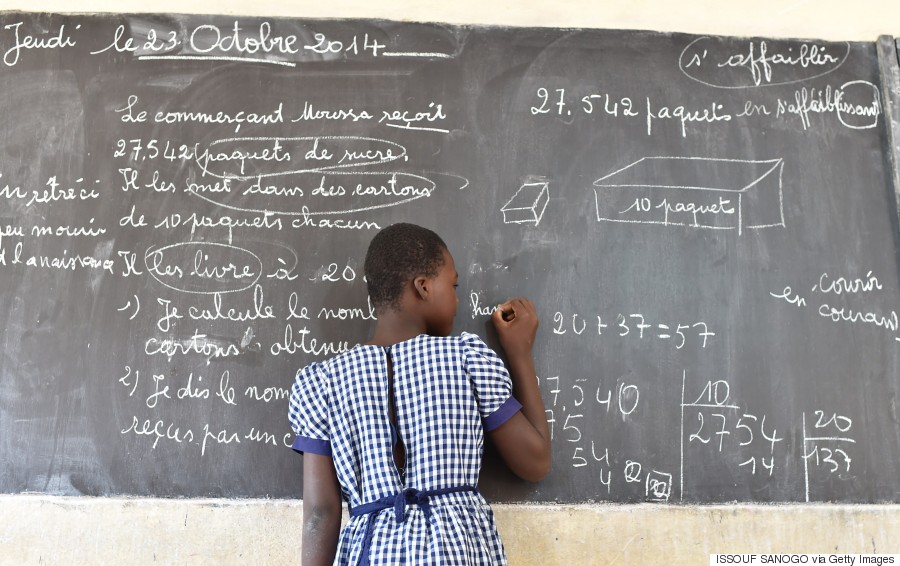 This is better than carrying water
WRITE FOR RIGHTS
Yorm Bopha, a jailed activist in Cambodia who was released in 2013 after supporters wrote 253,000 letters to the authorities.
In December, in connection
with World Human Rights Day, December 10, Amnesty International sponsors
this campaign of letter writing for human rights. You are invited to join in.
GREECE
In August 2014, Costas and his partner were badly beaten up by thugs in a violent homophobic and racist attack in central Athens
. Please sign the petition
calling on the Greek authorities to investigate the attack and prosecute the perpetrators.
SOUTH KOREA
Two human rights defenders in South Korea are at risk of being imprisoned for their role in protests calling for justice for the victims of the Sewol ferry accident and their families. Their trial began on 14 October, with a sentence expected in December.
Please call for the charges to be droppe
d and for freedom of expression to be respected.
USA/INDONESIA
Phillips Seafood, a US company with a chain of seafood restaurants on the US East Coast, which also has outlets in airports and casinos and markets processed seafood products, relies on brutal exploitation and disposable jobs for their Indonesian crabmeat.
Please act on behalf of these abused worker
s, most of them poor women with no job security.
x
LIBYA
Nermin Al-Sharif is a passionate and determined internationalist who has fought for women's rights across the Arab world, at Qatar Airways and for the rights of the dockers and seafarers she represents. She has continued this increasingly dangerous work despite the civil war in oil rich Libya. She is now recovering from an assassination attempt.
Please call on the Prime Ministe
r of the Interim Government in Libya, Abdullah al-Thinni, to protect trade unionists and human rights activists.