Miriam, human rights defender, 1947-2012
HE WHO PERMITS OPPRESSION PERMITS CRIMES.-Erasmus (1466-1536)
Desiderius Erasmus in 1523 as depicted by Hans Holbein the Younger. The Greek and Latin words on the book translate to "The Herculean Labors of Erasmus of Rotterdam".
GOOD NEWS Good news to share!
STUDENT FREE AFTER SENTENCE REDUCED
A Tunisian student jailed for engaging in homosexual relation is free
after his sentence was reduced on appeal on 17 December.
A 22-year-old Tunisian student, referred to by the pseudonym "Marwan", was sentenced to one year in prison on 22 September 2015 by the Court of First Instance in Sousse under Article 230 of the Penal Code, which criminalizes same-sex sexual relations. He was released on a bail of 500 Dinars (247 US$) on 5 November so he could complete his final university exams, according to his lawyer.
During an appeal session held on 17 December, Marwan's sentence was reduced to two months in prison and a 3,000 Dinar fine (1,459 US$). Having already served this time in detention, Marwan was free on 17 December.
No further action is requested from the UA network. Many thanks to all who sent appeals.
SUCCESS ON THE LABOR FRONT
Reported by Eric Lee:
"Meanwhile, two of our campaigns launched in December closed down fairly quickly -- and for good reason.
A campaign we launched on December 14th demanding the release of Iranian teacher trade unionist Mahmoud Beheshti Langroodi closed within a day after we learned that he had been freed. Mahmoud's hunger strike captured the attention of many human rights activists and trade unionists, and the more than 4,500 of you who sent off messages in that short time helped send a clear message to the Iranian government.
And just one day before that we learned that the deal between the Israeli and Chinese governments -- which would have led to the importation of 20,000 Chinese workers as bonded labor -- failed. The collapse of the deal came after more than 6,300 of you supported the online campaign we launched with our partners in the Israeli and Hong Kong labor movements. Full details are here."
DEATH PENALTY IN FLORIDA DECLARED UNCONSTITUTIONAL
By a vote of 8-1 the U.S. Supreme Court today (12-6-16) declared Florida's death penalty statute unconstitutional, concluding that it gave judges too much power.
Read more.
Juries — not judges — should make the final decision in whether a defendant should be executed, wrote Justice Sonia Sotomayor.
Under Florida's current system, a judge makes the final decision after a 12-member jury has listened to evidence and made a recommendation. That recommendation, however, need not be unanimous, something often criticized by death-penalty opponents. Let us hope that this decision leads to abolition.
EMBASSY FINDER
Survival International provides a useful
tool
for locating the embassy of any country in your country.
http://embassy.goabroad.com/ You can also find
embassies at this link
. https://embassy-finder.com/
CHARITY CORNER
In the wake of the closing of the Titan and Pollyanna blogs, we are continuing the charity corner here. This week, the we refer you to
Breaking the Silence,
an Israeli NGO of Israeli soldiers who talk about the occupied territories and what they were called upon to do there.
Michael Sfard
the famous human rights lawyer
writes about them
in the NYTimes.
Credit

Baz Ratner/Reuters
The government and the right wing media
are strongly against them
, mainly because
what they publish is the truth.
Please support them.
INDIGENOUS PEOPLE
Indigenous tribes do not simply die out. They are killed by the actions of so-called civilized nations.
Survival Internationa
l provides a long list of cases in which a letter from you can and will make a difference. Please open this link and write at least one letter. This link will be a permanent feature on our blog and we would be grateful if you gave it a bit of attention each week. We suggest going down the list in the order given. The letters are pre-written for you. All you need to do is send them. It would be nice also if a donation to Survival International could be forthcoming.
This week we inform you of the
awarding of the title
"racist of the year for 2015"
to Fernando Furtado, a deputy in the Brazilian state of Maranhao. Furtado, of the Communist Party of Brazil, was given the award for comments he made in a speech in July, in which he said that Amazonian Indians should be left to starve. He also called them
"a bunch of little gays."
After having caused outrage in Brazil, Mr. Furtado was forced to issue a formal retraction.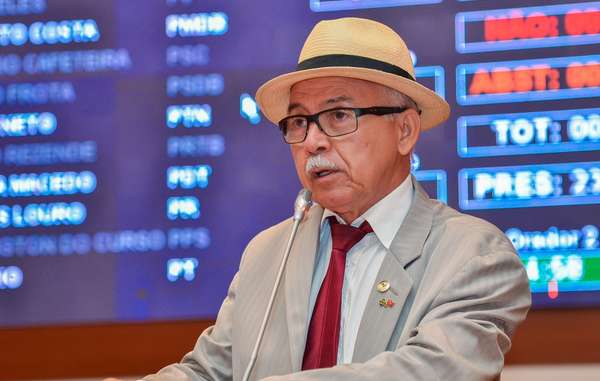 © Agência Assembleia
Addressing a meeting of loggers and ranchers, Mr. Furtado said of indigenous Brazilians:
"They don't know how to plant rice, so let them die of hunger in poverty, that's the best thing, because they don't know how to work."
We ask you to respond to Mr. Furtado by helping the victims, the
Awa
tribe whose land is being burned over by the people to whom he made his speech. Your support is vital if the Awá are to survive. There are many ways you can help.
a)
Writing a letter to the Brazilian government
is a quick and simple way to let them know of your concern.
b)
Donate to the Awá campaign
(and other Survival campaigns).
c) Write to your
MP or MEP (UK)
or
Senators and members of Congress (US).
d)Write to your
local Brazilian high commission or embassy.
If you want to get more involved,
contact Survival…
THE STRUGGLE AGAINST SLAVERY
CNN Freedom Project
where you can find a large number of
campaigns against manifestations of slavery
in different countries. The number of people living in slavery is of the order of 35 million, which indicates the extent of the problem. We suggest that you look up the
Fair Trade movement i
n your country and make an effort to avoid buying slave-produced products. Look for this logo:
This week we call your attention to the iss
ue of recruitment of children
into armed forces in Afghanistan. Please amplify the efforts of UNICEF by posting the page to your social media and your circles.
© UNICEF Video Officer Maryam, a police recruitment officer, interviews an applicant. "When I ask them for the reasons why they want to join the police force, they usually say it's because of poverty," she says.
We also ask you to help get the international antislavery protocol adopted by your government. The international community is clearly not equipped to effectively address modern slavery. In 2014, governments adopted a new global treaty to end modern slavery.
Please call upon your government to ratify it.
TURKEY We have a few issues with Turkey this week:
1. Twenty four-hour curfews have been declared since 11 December in the Sur district of the city of Diyarbakır, and since 14 December in the towns of Cizre and Silopi, in Şırnak province, south eastern Turkey. The curfews have been put in place as the police and army conduct operations against the armed Revolutionary Patriotic Youth Movement. More than 200,000 people live in the affected areas and some are unable to access food, medical care and face severe electricity and water shortages. More than 70 residents and at least seven soldiers and police officers have been reported killed.
Please act on behalf of the affected population
.
2.The year 2016 begins with news of yet another company responding to workers' attempts to organize themselves with mass dismissals. In this case, it is a company in Turkey that has sacked 30 workers who dared to join a trade union. The International Union of Food Workers (IUF) has launched an online campaign demanding their reinstatement and a recognition of union rights.
Please take a minute and add your name here.
ETHIOPIA
The Ethiopian authorities arbitrarily arrested a number of peaceful protesters, journalists and opposition party leaders in the context of a brutal crackdown on ongoing protests in the Oromia Region which started in November. Those arrested are at risk of torture and other ill-treatment and should be immediately and unconditionally released.
Please write immediately to call for their release.
ARGENTINA
Sixty-one prisoners have been threatened and punished for exposing human rights violations in No 1 Wing of Prison Unit 37 in Barker, Province of Buenos Aires. Karina Valenti, the human rights defender who reported these grave abuses, has been banned from entering all penal institutions in the province.
Please act at once in this matter.
RUSSIAN FEDERATION
The trial against Yekaterina Vologzheninova will continue on 21 January. She faces the charge of "inciting hatred or enmity", which carries a maximum sentence of five years in prison, for her posts on social media criticizing Russia's actions in Ukraine.
Please call for the charges to be dropped
since she is being prosecuted solely for exercising her right to freedom of expression;