Miriam, human rights defender, 1947-2012


HE WHO PERMITS OPPRESSION PERMITS CRIMES.-Erasmus (1466-1536)
Desiderius Erasmus in 1523 as depicted by Hans Holbein the Younger. The Greek and Latin words on the book translate to "The Herculean Labors of Erasmus of Rotterdam".
EMBASSY FINDER
Survival International provides a
useful tool
for locating the embassy of any country in your country.
http://embassy.goabroad.com/ You can a
lso find embassies
at https://embassy-finder.com/
GOOD NEWS
BRAZIL
Twelve military police officers
were found guilty and sentenced for the crimes of torture followed by death, procedural fraud and occultation of a corpse in the case of the enforced disappearance of Amarildo de Souza in Rio de Janeiro. No further action is required of the UA network. Many thanks to all who sent appeals
GREECE
A large transit camp with facilities appropriate for cold weather at the Greek border with "the former Yugoslav Republic of Macedonia" (Macedonia) is now working at its full capacity providing relief and emergency assistance to refugees arriving in the area with the aim of crossing the border.
Thank you to all those who sent appeals. No further action is requested from the UA network...
CHARITY CORNER
In the wake of the closing of the Titan and Pollyanna blogs, we are continuing the charity corner here. This week we call your attention to the issue of parasite control, in particular the Schistosomiasis Control Initiative (SCI). SCI works with governments in sub-Saharan Africa to create or scale up programs that treat schistosomiasis and soil-transmitted helminths (STHs) ("deworming"). SCI's role has primarily been to identify country recipients, provide funding to governments for government-implemented programs, provide advisory support, and conduct research on the process and outcomes of the programs.
It is considered effective by GiveWell the charity monitor.
The mission statement:
"We work to improve the health and development of the world's poorest populations by eliminating the poverty sustaining and life-threatening effects of schistosomiasis (bilharzia) and intestinal worms (hookworm, whipworm and roundworm)."
SCI is located within Imperial College London
combining implementation and world-class research to ensure our treatment programmes achieve maximum effectiveness.
INDIGENOUS PEOPLE
Indigenous tribes do not simply die out. They are killed by the actions of so-called civilized nations.
Survival International
provides a long list of cases in which a letter from you can and will make a difference. Please open this link and write at least one letter. This link will be a permanent feature on our blog and we would be grateful if you gave it a bit of attention each week. We suggest going down the list in the order given. The letters are pre-written for you. All you need to do is send them. It would be nice also if a donation to Survival International could be forthcoming. This week we call your attention to the
devastation of the Chaco region in Paraguay.
A new report has revealed that 14 million trees were cut down in just one month in the Paraguayan Chaco. The Chaco is home to Paraguay's most vulnerable tribe, the Ayoreo, and is the largest South American forest outside the Amazon. Scientists have called it one of the most biodiverse places on earth. The report by Guyra, a Paraguayan environmental organization, shows that 28,000 hectares were cut down in October. The Chaco is currently facing the fastest rate of deforestation in the world. Please protest to the government of Paraguay about this criminally irresponsible destruction all done for profit.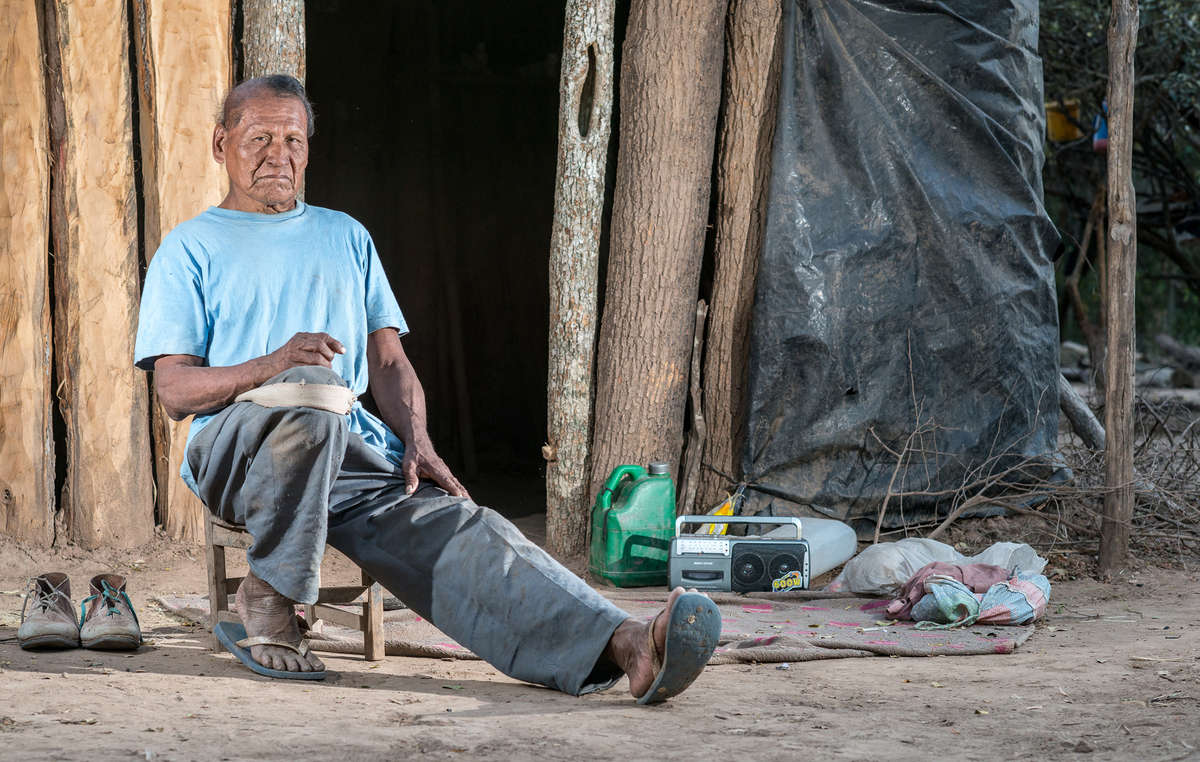 © Gerald Henzinger/Survival
THE STRUGGLE AGAINST SLAVERY
We have added a new section to the blog in order to join the struggle against slavery worldwide. This week we refer you to the site of the CNN Freedom Project where you can find a large number of
campaigns against manifestations of slavery in different countries.
The number of people living in slavery is of the order of 35 million, which indicates the extent of the problem. We suggest that you look up the
Fair Trade
movement in your country and make an effort to avoid buying slave-produced products. . We suggest that you look up the
Fair Trade
movement in your country and
make an effort
to avoid buying slave-produced products.
Look for these logos.
This week we call upon you to join the world wide campaign against genital mutilation of young girls, still practiced in far too many countries.
The site shows where you can have an impact.
VIETNAM
Vietnamese human rights defender Bùi Thị Minh Hằng is being denied medical treatment for various health problems, despite repeated requests. She is serving a three-year sentence on fabricated charges of
"causing public disorder"
.
Please take action.
CHINA
A Chinese journalist who went missing in Thailand on 11 January is feared to be detained in China. His partner received a call from him on 3 February in which he said he had "voluntarily" returned to assist with an investigation, but she believes he was forced to go back.
Please act.
PERU
Máxima Acuña and her family, subsistence farmers in northern Peru, have reported new acts of intimidation and harassment against them, this time by armed security personnel from a mining company. They are in an ongoing legal dispute against the mining company over the ownership of a plot of land where the family lives. They believe the ongoing harassment and intimidation against them is an attempt to drive them away.
Please protest for them.