Miriam, human rights defender, 1947-2012
HE WHO PERMITS OPPRESSION PERMITS CRIMES.-Erasmus (1466-1536)
Desiderius Erasmus in 1523 as depicted by Hans Holbein the Younger. The Greek and Latin words on the book translate to "The Herculean Labors of Erasmus of Rotterdam".
Survival International provides a useful
tool
for locating the embassy of any country in your country. http://embassy.goabroad.com/ You can also
find embassies
at https://embassy-finder.com/
CHARITY CORNER
This week your attention is drawn to
the need for books in the schools of Africa
. Books For Africa
is simple name for an organization with a simple mission.
"We collect, sort, ship, and distribute books to students of all ages in Africa. Our goal: to end the book famine in Africa."
The charity is highly rated by monitors. If you live in the USA,
you can also donate books
. Please support this worthy cause.

INDIGENOUS PEOPLE
Indigenous tribes do not simply die out. They are killed by the actions of so-called civilized nations.
Survival International
provides a long list of cases in which a letter from you can and will make a difference. Please open this link and write at least one letter. This link will be a permanent feature on our blog and we would be grateful if you gave it a bit of attention each week. We suggest going down the list in the order given. The letters are pre-written for you. All you need to do is send them. It would be nice also if a donation to Survival International could be forthcoming. We send you to the
campaign page
and urge you to choose a cause to support.
View this video.
THE STRUGGLE AGAINST SLAVERY
We have added this section to the blog in order to join the struggle against slavery worldwide. This week we refer you to the the
ILO's Protocol on Forced Labo
r which is all about modern slavery. We call your attention to the
anti slavery campaign.
There you can sign up for action updates.The importance of checking your sellers' supply chains cannot be overemphasized.
Look for these logos:
Find a campaign to work for. Light must be made to shine in the darkest of places.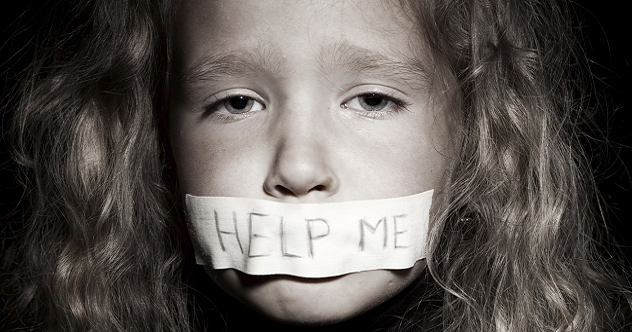 Good News! - PAKISTAN
Landmark compensation arrangement reached on 4th anniversary of deadly Pakistan factory fire.
After four years of campaigning and months of negotiations, an agreement has been reached to pay compensation in excess of US$5 million to the survivors and families of workers killed in Pakistan's worst industrial accident. Over 250 people died in a fire in a clothing factory, many of them locked in. German retailer KiK, Ali Enterprises' only known buyer, has now agreed to pay an additional US$5.15 million to fund loss of earnings, medical and allied care, and rehabilitation costs to the injured survivors and dependents of those killed in the disaster.
Why did it take four years when the accountability was obvious?
Read more...
MONGOLIA
Help Provide Emergency Shelter for 200 People Made Homeless
An estimated 200 people from Building #3 in Ulaanbaatar, including a disabled man and families with children, are in desperate need of adequate accommodation. With no heating, missing windows and doors, and winter temperatures dropping to -30°C, authorities must immediately provide emergency, alternative and adequate housing.
Please call for action
by the government before winter causes huge suffering.
UKRAINE
Help Drop Charges Against Activist Released From Forced Psychiatric Detention
Ilmi Umerov was released on 7 September after spending three weeks in forced psychiatric detention. He remains under criminal investigation for his peaceful activism against the Ru
ssian annexation of Crimea and could face a prison sentence, if convicted.
Please act on his behalf.
ZIMBABWE
Help Protect Human Rights Defender From Harassment
Evan Mawarire has left Zimbabwe fearing for his life as police continue to look for him even after all charges against him in relation to calling for a national stay-away were dismissed and he was freed. He risks arrest if he returns to Zimbabwe.
Please call upon the authorities
in Zimbabwe to stop harassing, intimidating and persecuting Evan Mawarire and his family and to guarantee his safety, personal security and well being and allow him return to Zimbabwe without fear of reprisal.
USA/BANGLADESH
Almost three years after H&M signed the Accord on Fire and Building Safety in Bangladesh, the Bangladeshi workers who sew H&M's clothing continue to toil in dangerous conditions, in many cases lacking the most urgent and lifesaving fire safety measures, according to a new analysis by four watchdog organizations who track progress on Accord implementation.
Please take action
and call for greater worker safety in the textile industry and in particular among the suppliers of H&M.
USA/PAKISTAN
PepsiCo management at the company's Frito-Lay plant in Lahore, Pakistan has responded to the formation and official registration of a trade union with 650 members by harassing and transferring union officers and seeking to violate the union's collective bargaining rights by creating a bogus union.
Please click and join the worldwide protest of working people.