Miriam, human rights defender, 1947-2012
HE WHO PERMITS OPPRESSION PERMITS CRIMES.-Erasmus (1466-1536)
Desiderius Erasmus in 1523 as depicted by Hans Holbein the Younger. The Greek and Latin words on the book translate to "The Herculean Labors of Erasmus of Rotterdam".
Survival International provides a useful
tool
for locating the embassy of any country in your country. http://embassy.goabroad.com/ You can also
find embassies
at https://embassy-finder.com/
CHARITY CORNER
This week we are promoting a local charity that fills a vital function. It is
Hillel, the Right to Choose
, which is marking its 25th anniversary this week.. The mission statement:
"Hillel is an Israeli-nonprofit dedicated to helping young adults who have left the ultra-orthodox world lead successful lives as members of Israeli society. We believe that all people have the right to choose the lifestyle they want, and we therefore never try to convince anybody to change their lifestyle - we only help those who have already made an independent decision to become less religious. Leaving the ultra-orthodox world involves tremendous challenges, as those who leave are cut off by their families and communities, and do not have the education needed to get jobs. Hillel is the only organization in Israel dedicated to helping former ultra-orthodox Jews, and as such provides them with a full set of services including psychological counseling, housing, educational scholarships, vocational help, and mentorship. Our goal is to help every single one of our participants lead the lives they have always wanted."
Please donate, this is a major human rights issue.
INDIGENOUS PEOPLE
Indigenous tribes do not simply die out. They are killed by the actions of so-called civilized nations.
Survival International
provides a long list of cases in which a letter from you can and will make a difference. Please open this link and write at least one letter. This link will be a permanent feature on our blog and we would be grateful if you gave it a bit of attention each week. We suggest going down the list in the order given. The letters are pre-written for you. All you need to do is send them. It would be nice also if a donation to Survival International could be forthcoming. We send you to the
campaign page
and urge you to choose a cause to support.
View this video.
In particular, we point out the terrible effects of the
"death road"
that will cut through 270 km of the Amazon's most biodiverse and sensitive protected areas.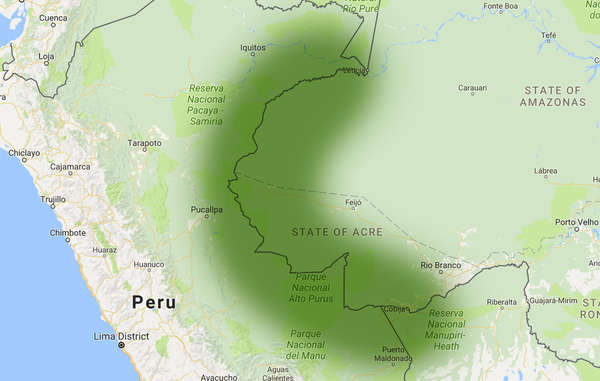 © Survival International
Please note the issues involved and help this story go viral on all your social networks. We hope to shame the congress of Peru into rejecting this road as it did in the past.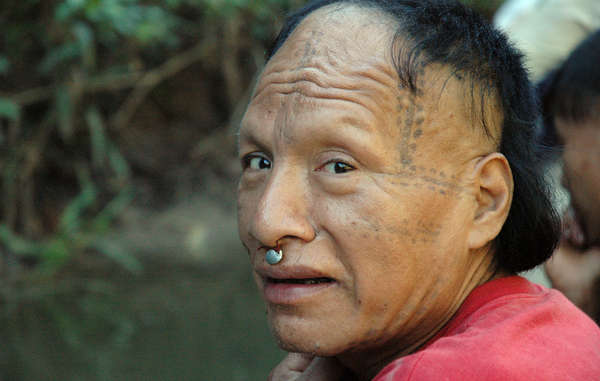 © David Hill/Survival
THE STRUGGLE AGAINST SLAVERY
We have added this section to the blog in order to join the struggle against slavery worldwide. This week we refer you to the the
ILO's Protocol on Forced Labo
r which is all about modern slavery. We call your attention to the
anti slavery campaign.
There you can sign up for action updates.The importance of checking your sellers' supply chains cannot be overemphasized.
Look for these logos:
Find a campaign to work for. Light must be made to shine in the darkest of places.
Note the magnitude of the slavery issue
in products around the world. Raise your voice and post this poster on all your social media sites.
WRITE FOR RIGHTS
This is the time of year to take action on human rights in a big way.
Amnesty International offers its
Write for Rights program.
Write like someone's life depends on it. Sometimes a letter can change someone's life. That's the premise of Write for Rights, Amnesty's global letter-writing campaign. Today, it's one of the world's biggest human rights events.
Every December, Amnesty supporters across the globe will write millions of letters for those whose basic human rights are being attacked. They are people like you, continuing a long tradition of writing letters to right some of the world's biggest wrongs.
And it's not just letters – it could be petitions, emails, Tweets, Facebook posts, photos, postcards. Your words really can change lives. Join us.
Here is a good example of what is needed.
USA
Urgent Action Victory! Texas Court Blocks Execution
On 2 December, the Texas Court of Criminal Appeals issued a stay of execution to John Battaglia, a 61-year-old man who was scheduled to be executed in Texas on 7 December. The stay is for the Court to be able to review the question of his mental competence.
India
Urgent Action Victory! - Detained Kashmiri Human Rights Defender Released
Khurram Parvez, a prominent Kashmiri human rights defender, was released from administrative detention on 30 November, five days after a court ruled his detention under the Jammu and Kashmir Public Safety Act arbitrary and illegal.
VENEZUELA
Urgent Action Update: Young Men To Be Prosecuted By Military Tribunal
Andrés Moreno Febres-Cordero, Marco Trejo, James Mathison and César Cuellar were granted conditional release in late November after having been arrested for producing a video for the opposition party Primero Justicia. They are worryingly being tried for peacefully exercising their right to freedom of expression.
Please act on their behalf.
CHINA
Take Action! - Founder Of Human Rights Website Detained For 'Subversion'
Liu Feiyue, founder and director of Hubei-based human rights website "Civil Rights and Livelihood Watch" (http://www.msguancha.com), has been detained for subversion and if convicted, could face life imprisonment. He has no access to a lawyer or family and is at risk of torture or other ill-treatment.
Please demand information of his whereabouts and call for his release.
KAZAKHSTAN
Save the independent trade union center from forced dissolution.
In recent years, the government of Kazakhstan has been limiting trade union rights and freedoms.
It is bringing various forms of pressure to bear upon trade union organizations and individual activists.
Please click and join the protest