Miriam, human rights defender, 1947-2012
First we wish a very Merry Christmas to all our readers who celebrate it and a Happy New Year to all. Let 2016 be a better year for human rights around the world.
Of course, this will not be achieved by
prayers, but by actions by all of us.
HE WHO PERMITS OPPRESSION PERMITS CRIMES.-Erasmus (1466-1536)
Desiderius Erasmus in 1523 as depicted by Hans Holbein the Younger. The Greek and Latin words on the book translate to "The Herculean Labours of Erasmus of Rotterdam".
EMBASSY FINDER
Survival International provides a useful
tool
for locating the embassy of any country in your country.
http://embassy.goabroad.com/ You can also find
embassies at this link
. https://embassy-finder.com/
GOOD NEWS
Good news to share!
After pressure from Walk Free supporters and other organizations, Norway has become the second country, after Niger, to ratify the Protocol to the Forced Labor Convention (better known as C29).1 This is important since the adopted Protocol only comes into force 12 months after being ratified by two member states.
Following the Norwegian Government's action, the new Protocol will come into force on 9 November 2016. Please write to your foreign ministry and urge them to ratify the protocol that provides measures to prevent forced labor, to protect victims and give them access to justice.
WRITE FOR RIGHTS
In December, in connection with World Human Rights Day, December 10, Amnesty International sponsors this campaign of letter writing for human rights. You are invited to join in.
Here are 12 egregious cases
of gross violations of the human rights of individuals around the world.
Do as many as you can. You can also find more cases on Twitter at the hashtag
#Write4Rights
posted by
Ai Wei Wei.
CHARITY CORNER
In the wake of the closing of the Titan and Pollyanna blogs, we are continuing the charity corner here. This week, the we refer you to
Reporters without Borders,
which was founded in Montpellier (France) in 1985 by four journalists: Robert Ménard, Rémy Loury, Jacques Molénat and Émilien Jubineau. This association, registered as a non-profit organisation in France since 1995, soon took on an international dimension.
Under the direction of Christophe Deloire, Reporters Without Borders organized its team of researchers by geographical area. The organization also gradually developed two essential and highly specialized spheres of activity: one focused on Internet Censorship and the New Media, and the other devoted to providing material, financial and psychological assistance to journalists assigned to dangerous areas
A large number of journalists have have paid heavily for their service to the cause of freedom of information.
A total of 54 journalists are currently being held hostage worldwide,
versus 40 this time last year - a 35% increase. Journalists are easy targets for radical groups such as the Islamic State and Al-Nusra Front, who use them not only for ransoms or leverage but also, and above all to impose a reign of terror and to silence their critics. It comes as no surprise that the most dangerous country is Syria, where entire regions are now "information black holes." This is a most worthy cause. Please donate.
A few words from a laureate of the Netizen Prize, Huynh Ngoc Chenh of Vietnam.
INDIGENOUS PEOPLE
Indigenous tribes do not simply die out. They are killed by the actions of so-called civilized nations.
Survival International
provides a long list of cases in which a letter from you can and will make a difference. Please open this link and write at least one letter. This link will be a permanent feature on our blog and we would be grateful if you gave it a bit of attention each week. We suggest going down the list in the order given. The letters are pre-written for you. All you need to do is send them. It would be nice also if a donation to Survival International could be forthcoming.so that
This week we call on you to help the the
Wichi people of Argentina.
Cattle ranching and logging have reduced their traditional habitat to the point that they have been left almost landless and without their livelihood. The local Salta authorities have, since 1966, repeatedly promised to recognise Indian territory in their province – but have failed to fulfill one single promise. Please take the steps requested in the site.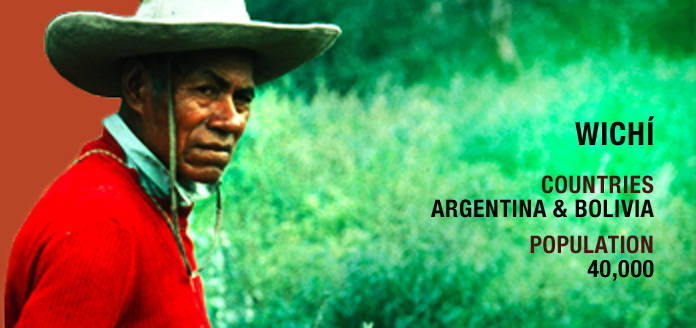 THE STRUGGLE AGAINST SLAVERY
We have added a new section to the blog in order to join the struggle against slavery worldwide. We refer you to the site of
Walk Free
where you can find a large number of campaigns against manifestations of slavery in different countries. The number of people living in slavery is of the order of 35 million, which indicates the extent of the problem. We suggest that you look up the
Fair Trade
movement in your country and make an effort to avoid buying slave-produced products. Look for this logo:
This week we call upon you to support the
Global March Against Child Labor
. In particular, we ask you to sign the
Pledge against child-slave manufactured goods
You would not like to put under your Christmas tree, for your children, presents made by child slaves.
THAILAND
Authorities in Thailand removed student activist Thanet Anantawong from hospital on 13 December where he was admitted for treatment. He is currently held in a military detention facility without adequate access to medical treatment, or to his family or lawyers. He may face up to 27 years' imprisonment for a post he made on Facebook.
Please act for him.
MYANMAR
There are increasing fears for the health of detained Kachin peace activist Patrick Kum Jaa Lee, who suffers from a number of medical conditions and may not be receiving the treatment he needs. He was arrested in Myanmar in connection with a Facebook post mocking the army. He is a prisoner of conscience, who must be released immediately and unconditionally.
Please raise your voice.
CHINA
The crackdown on dissidents, the lawyers who represent them and the public that supports them continues. Four activists (Zhang Zhan, Wang Su'e, Qu Hongxia and Ran Chongbi along with several others whose identity is unknown) have been criminally detained after gathering outside a court in Beijing during the trial of prominent human rights lawyer Pu Zhiqiang. It is not known what charges they are being held under, and they have not had access to their lawyers or families. Several other activists who were taken away have not been heard from since, and it is feared they may also be in detention.
Please act for them.
IRAN (not for Israelis, alas)
Iranian teacher unionist Mahmoud Beheshti Langroodi has been on hunger strike since November 26 to protest against his unfair trial and subsequent 9-year prison sentence.
Please act for him if you can.