Miriam, human rights defender, 1947-2012


HE WHO PERMITS OPPRESSION PERMITS CRIMES.-Erasmus (1466-1536)
Desiderius Erasmus in 1523 as depicted by Hans Holbein the Younger. The Greek and Latin words on the book translate to "The Herculean Labors of Erasmus of Rotterdam".
EMBASSY FINDER
Survival International provides a
useful tool
for locating the embassy of any country in your country.
http://embassy.goabroad.com/ You can a
lso find embassies
at https://embassy-finder.com/
CHARITY CORNER
In the wake of the closing of the Titan and Pollyanna blogs, we are continuing the charity corner here. This week we refer you to the
India Development and Relief Fund.
Life is difficult even after the rains
Our Mission


Breaking the cycle of poverty in India and Nepal by empowering marginalized people with skills, services and infrastructure grounded in sustainable development


Our Philosophy We believe a lasting change in impoverished regions can happen only when local people take charge and lead the change. Our method puts power, not charity, in hands of the poor. We steer our programs to produce benefits for children and women who are powerful players in the fight against poverty. We empower marginalized people with education, livelihood skills and self-governance capabilities so they are equipped to make changes to their lives and their children's.
We also believe every person has the right to survive and prosper with dignity. IDRF's programs serve the disadvantaged without regard to religion, caste or creed. Their rating by Charity Navigato

r is very high with 96.5% of its budget spent on programs and operations.
Good News! - Democratic Republic of Congo:
Nine Peaceful Protesters Released Two activists from Lutte pour le Changement (LUCHA), Juvin Kombi Narcisse and Pascal Byumanine have been sentenced to three months in prison and fined 100,000 Congolese Francs (about 100 US Dollars) for organizing an 'illegal' demonstration. Seven others who were arrested with them have been acquitted.
Thanks to all who helped.
INDIGENOUS PEOPLE
Indigenous tribes do not simply die out. They are killed by the actions of so-called civilized nations.
Survival International
provides a long list of cases in which a letter from you can and will make a difference. Please open this link and write at least one letter. This link will be a permanent feature on our blog and we would be grateful if you gave it a bit of attention each week. We suggest going down the list in the order given. The letters are pre-written for you. All you need to do is send them. It would be nice also if a donation to Survival International could be forthcoming. This week we call your attention to the Ogiek tribe of hunter-gatherers in Kenya.
A man from Kenya's Ogiek trib
e was shot dead on Sunday March 13. Stephen Munyereri was reportedly trying to salvage what remained of his son's home after it was destroyed by illegal settlers.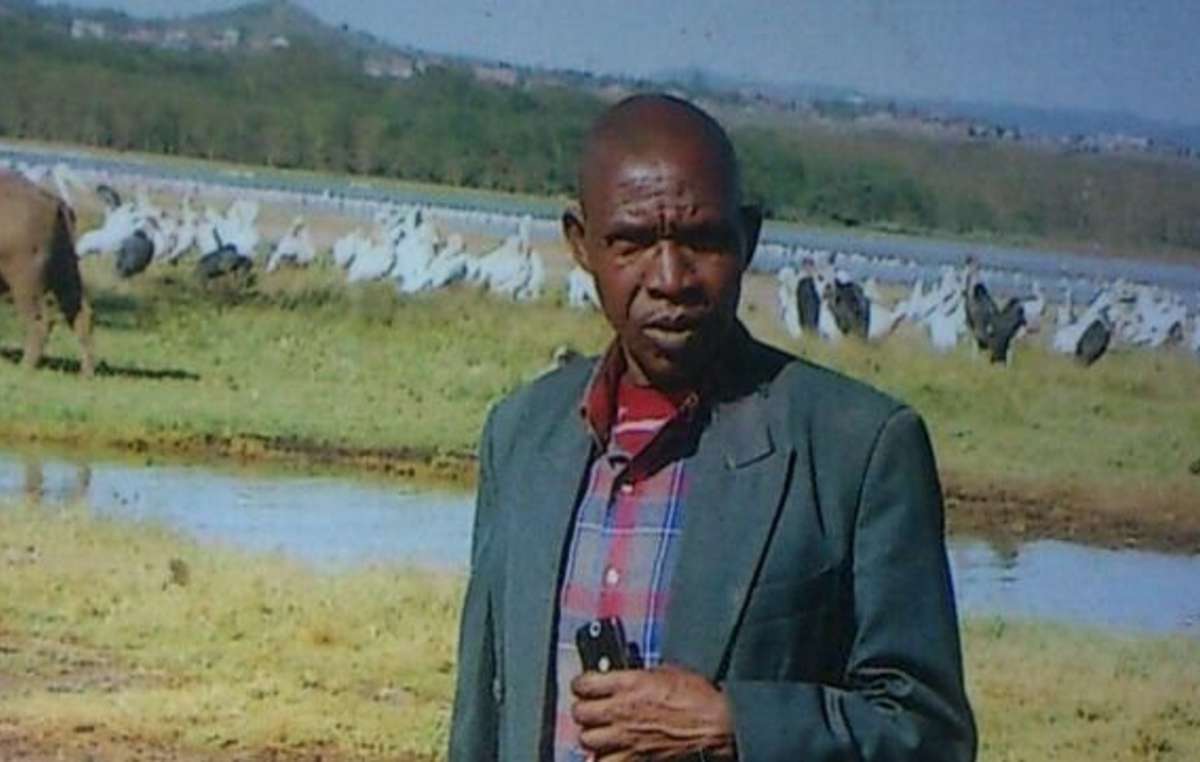 © PRO-HOME
Mr Munyereri was allegedly shot at close range by a settler, within sight of local police. The suspected killer is now said to be under police protection.
The Ogiek have lived in the Mau Forest since time immemorial, but have long been victims of state­-sponsored landgrabs. In 2013 the African Court on Human and Peoples' Rights ordered the Kenyan government to halt their programme of Ogiek evictions. In 2014 Kenya's courts ordered that the Ogiek's land be identified as soon as possible.
Yet this ruling was never implemented, and over the past two weeks more than 100 Ogiek families are said to have fled their homes. Their houses and possessions have reportedly been torched with the support of the police.
Please click
on the link to email the Kenyan government.
THE STRUGGLE AGAINST SLAVERY
We have added a new section to the blog in order to join the struggle against slavery worldwide. This week we refer you to the site of the
CNN Freedom Project
where you can find a large number of campaigns against manifestations of slavery in different countries. The number of people living in slavery is of the order of 35 million, which indicates the extent of the problem. We suggest that you look up the
Fair Trade
movement in your country and make an effort to avoid buying slave-produced products.
Look for these logos:



T
his week we take you to Cambodi
a, a major center for the commerce in girls and women. Watch the video and blast it out to all your social media.
DEATH PENALTY
In 1995, Obie Anthony was wrongfully convicted of murder. At the time, he was only 19 years old. It was not until almost two decades later that his name was cleared. Obie narrowly avoided being sentenced to death for a crime he didn't commit… but his story is far too common.
Please act
against the death penalty.
CHINA
Prominent journalist and columnist Jia Jia went missing while he was at the Beijing airport, about to board a flight to Hong Kong. Friends believe that his disappearance may be related to an open letter published on a website on 4 March calling for President Xi Jinping to resign.
Please act on his behalf.
UKRAINE
Investigate the Disappearance of Yuri Grabovski and Protect Oksana Sokolovskaya (UA 67/16).
Two Ukrainian lawyers have been under sustained pressure from the Ukrainian authorities in connection with a high profile and deeply politicized case they are working on. One of them went missing on 6 March is suspicious circumstances.
Please act.
APPLE CORPORATION
Apple is failing to do basic checks to ensure that cobalt mined by child laborers and adults working in hazardous conditions has not been used in their products. It is time Apple took some responsibility for the mining of the raw materials that make their lucrative products and you, the consumer, can force them to do so.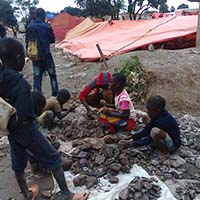 Children as miners
TAKE ACTION
and call on Apple to investigate their cobalt supply chain and prove they are addressing human rights abuses