Miriam, human rights defender, 1947-2012


HE WHO PERMITS OPPRESSION PERMITS CRIMES.-Erasmus (1466-1536)
Desiderius Erasmus in 1523 as depicted by Hans Holbein the Younger. The Greek and Latin words on the book translate to "The Herculean Labors of Erasmus of Rotterdam".
EMBASSY FINDER
Survival International provides a
useful tool
for locating the embassy of any country in your country.
http://embassy.goabroad.com/ You can a
lso find embassies
at https://embassy-finder.com/
CHARITY CORNER
In the wake of the closing of the Titan and Pollyanna blogs, we are continuing the charity corner here. This week we refer you to
Burma UK
in honor of the election of the first civilian president in Burma in decades. Despite the nominal return to democracy, there are still political repression and human rights infringements.
INDIGENOUS PEOPLE
Indigenous tribes do not simply die out. They are killed by the actions of so-called civilized nations.
Survival International
provides a long list of cases in which a letter from you can and will make a difference. Please open this link and write at least one letter. This link will be a permanent feature on our blog and we would be grateful if you gave it a bit of attention each week. We suggest going down the list in the order given. The letters are pre-written for you. All you need to do is send them. It would be nice also if a donation to Survival International could be forthcoming. This week we call your attention to the
Wanniyala-Aetto ('forest people')
, who live in a region of tropical forest to the east of Sri Lanka's central mountain massif. They are thought to have lived in Sri Lanka for many millennia before the arrival of the now dominant Sinhalese and Tamils.I n 1983, the Wanniyala-Aetto's last forest refuge was designated as the Maduru Oya National Park. They were moved to government villages and banned from entering their forest without a permit. They were also banned from hunting and gathering.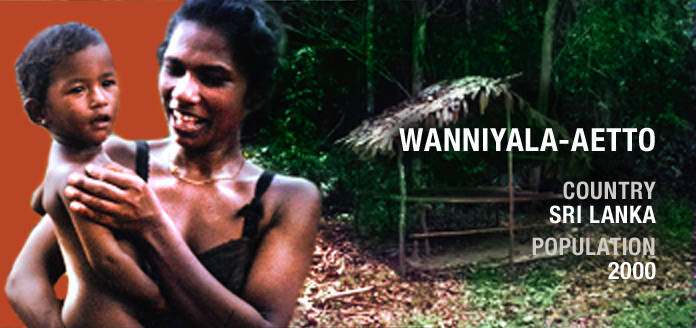 The transition to this new life has been difficult, and many families struggle to grow enough food on the small plots they were given by the government.
Children are now taught the language and religion of the dominant Sinhalese population. Alcoholism and mental illness are rife in the new communities.
Since 1998, some men have been granted permits to hunt and gather in a small area of their forest, but those without permits continue to face fines or imprisonment if caught.
In recent years, three Wanniyala-Aetto, all with permits, have been shot dead by park guards. Many Wanniyala-Aetto want to return to their land in Maduru Oya. Please act for them as requested in the site.
THE STRUGGLE AGAINST SLAVERY
We have added a new section to the blog in order to join the struggle against slavery worldwide. This week we refer you to the site of the
CNN Freedom Project
where you can find a large number of campaigns against manifestations of slavery in different countries. The number of people living in slavery is of the order of 35 million, which indicates the extent of the problem. We suggest that you look up the
Fair Trade
movement in your country and make an effort to avoid buying slave-produced products.
Look for these logos:



A crucial component of the struggle against slavery is education. This week we refer you to the
World at School
movement who, together with
walk free
, are working to help the 59 million children who are out of school. You can help, for example with the
#UpForSchool petition.
Girls should be in school
MYANMAR(BURMA)
Two union leaders, Naing Htay Lwin and Myo Min Min, were arrested in February 2015 for asking for a pay rise of $1 a day for garment workers. They have been detained in the notorious Insein Prison in Rangoon. They have been sentenced to two years and six months in Insein Prison in Rangoon.
Please act for them.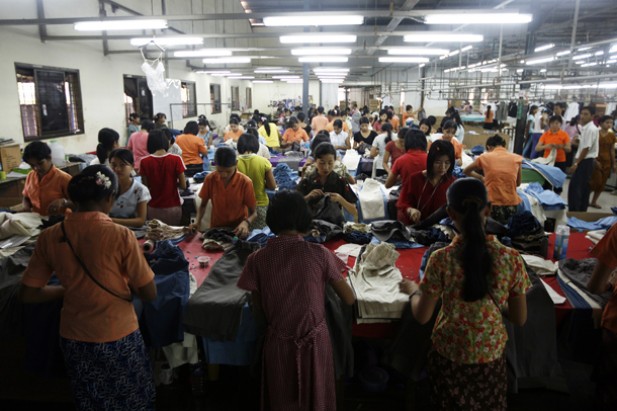 Garment workers in Burma
HONDURAS
Honduran authorities have ordered Mexican human rights defender Gustavo Castro Soto, sole witness to the murder of Indigenous leader Berta Cáceres and victim of the attack, to remain another 30 days in the country. He has already provided testimony and fears for his safety in Honduras.
Please call for his release and permission to return to Mexico.
COLOMBIA
Dr. Miguel Ángel Beltrán, a Colombian academic and member of the higher education union ASPU, was arrested on charges of rebellion in July 2015 and unjustly sentenced to 8 years' imprisonment in a high security prison in Bogota.
Please join the call for his release