Miriam, human rights defender, 1947-2012
HE WHO PERMITS OPPRESSION PERMITS CRIMES.-Erasmus (1466-1536)
Desiderius Erasmus in 1523 as depicted by Hans Holbein the Younger. The Greek and Latin words on the book translate to "The Herculean Labors of Erasmus of Rotterdam".
Survival International provides a useful
tool
for locating the embassy of any country in your country. http://embassy.goabroad.com/ You can also
find embassies
at https://embassy-finder.com/
CHARITY CORNER
This week your attention drawn to the
AFYA Foundation
which donates supplies to hospitals and health facilities in the Third World. In particular, we recommend the
Birth Kits For Safe Deliveries
Campaign. You may donate via the site.
We are personally connected to the volunteers and staff of this charity and vouch for its integrity and effective performance.
GOOD NEWS! -
Stop Action! - United Arab Emirates: Four Libyan Men Acquitted And Released
On 30 May the State Security Chamber in the Federal Supreme Court in Abu Dhabi acquitted US-Libyan Kamal Eldarat and his son Mohammed Eldarat, Canadian-Libyan Salim el-Aradi and Libyan 'Issa al-Manna' of all charges. They were released from al-Wathba prison in Abu Dhabi late at night on 31 May. No further action is requested from the UA Network.
Many thanks to all who sent appeals.
INDIGENOUS PEOPLE
Indigenous tribes do not simply die out. They are killed by the actions of so-called civilized nations.
Survival International
provides a long list of cases in which a letter from you can and will make a difference. Please open this link and write at least one letter. This link will be a permanent feature on our blog and we would be grateful if you gave it a bit of attention each week. We suggest going down the list in the order given. The letters are pre-written for you. All you need to do is send them. It would be nice also if a donation to Survival International could be forthcoming.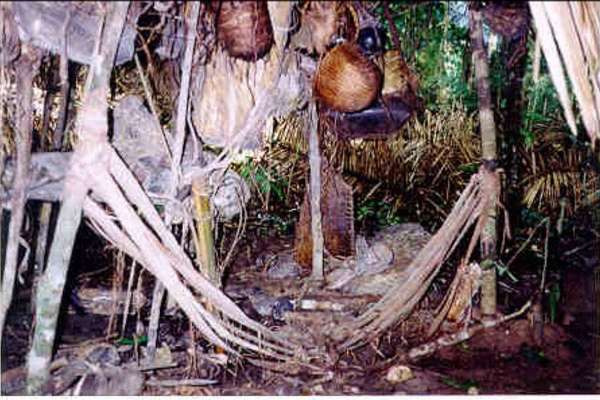 Home in the jungle, theatened with extinction
This week we call your attention to three ongoing campaigns the Bushmen, the Guarani and the natives of the Andaman Island, all on the same page.
Please click and act.
THE STRUGGLE AGAINST SLAVERY
We have added a new section to the blog in order to join the struggle against slavery worldwide. This week we refer you to the the
ILO's Protocol on Forced Labo
r which is all about modern slavery. We call your attention to the
anti slavery campaign.
There you can sign up for action updates.The importance of checking your sellers' supply chains cannot be overemphasized.
Look for these logos:
Blast it out and make it go viral. Find a campaign to work for. Light must be made to shine in the darkest of places.
GREECE
Halt the Return of Asylum-Seekers and Refugees to Turkey
Two Syrian refugees are the first at risk of being forcibly returned to Turkey under the illegal EU-Turkey deal, after their asylum applications were dismissed by the Greek authorities. They are currently in police custody in the Greek island of Lesvos and at imminent risk of return to Turkey, where their safety and protection is not guaranteed.
Please take action for them.
EGYPT
Release Malek Adly
Lawyer and human rights defender Malek Adly was arrested and ill-treated by Egyptian security forces on 5 May. He is a prisoner of conscience and one of hundreds of people detained in connection with protests in Cairo on 25 April.
Please raise your voice.
ANGOLA
Drop All Charges Against Arão Bula Tempo
The Angolan Supreme Tribunal acquitted human rights defender José Marcos Mavungo on 19 May and he was released the following day. He is now home with his family. Human rights lawyer Arão Bula Tempo still risks 5 to 12 years in jail if the court allows his case to proceed to trial.
Please act for him.