Miriam, human rights defender, 1947-2012
HE WHO PERMITS OPPRESSION PERMITS CRIMES.-Erasmus (1466-1536)
Desiderius Erasmus in 1523 as depicted by Hans Holbein the Younger. The Greek and Latin words on the book translate to "The Herculean Labors of Erasmus of Rotterdam".
Survival International provides a useful
tool
for locating the embassy of any country in your country. http://embassy.goabroad.com/ You can also
find embassies
at https://embassy-finder.com/
CHARITY CORNER
This week your attention is drawn to the
Urgent Action Fund
for Women's Human Rights. Their rapid response grant program is described as follows:
"Our Rapid Response Grantmaking program supports activists to seize unanticipated opportunities to make change and to protect themselves when in immediate danger. Activists may apply in any language, on any day of the year, and are guaranteed a response within 72 hours. Funds can be wired within a week."
The
charity is rated highly
by Charity Navigator.
We are with their statement on Orlando:
In Support of Love
We stand with the dancers, the music makers, the friends, and the lovers, who find solace in nightclubs in Orlando. We stand with the peace makers, the open hearted, those who do not succumb to fears, but instead look for constructive pathways forward. We stand with the activists, with those who make the safety of the whole community their concern.
Read
More
GOOD NEWS! -
For the moment.
Strong mobilization by a wide coalition
of citizen groups including trade unions has succeeded in temporarily blocking renewed EU authorization of glyphosate, the world's most widely-used herbicide and the active ingredient in Monsanto's Roundup. This is a most worthy struggle. Put the word on this on all your social media.
INDIGENOUS PEOPLE
Indigenous tribes do not simply die out. They are killed by the actions of so-called civilized nations.
Survival International
provides a long list of cases in which a letter from you can and will make a difference. Please open this link and write at least one letter. This link will be a permanent feature on our blog and we would be grateful if you gave it a bit of attention each week. We suggest going down the list in the order given. The letters are pre-written for you. All you need to do is send them. It would be nice also if a donation to Survival International could be forthcoming. We send you to the
campaign page
and urge you to choose a cause to support.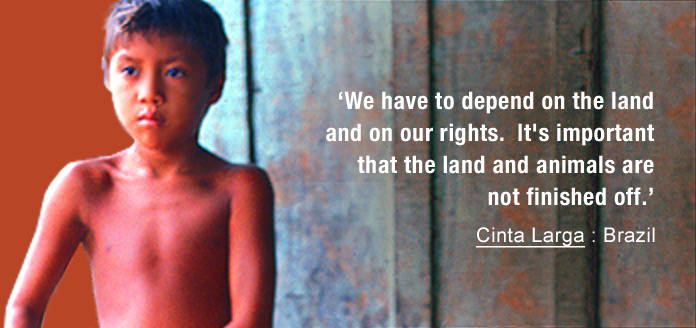 THE STRUGGLE AGAINST SLAVERY
We have added a new section to the blog in order to join the struggle against slavery worldwide. This week we refer you to the the
ILO's Protocol on Forced Labo
r which is all about modern slavery. We call your attention to the
anti slavery campaign.
There you can sign up for action updates.The importance of checking your sellers' supply chains cannot be overemphasized.
Look for these logos:
Blast it out and make it go viral. Find a campaign to work for. Light must be made to shine in the darkest of places.
KAZAKHSTAN
Drop Charges Against Activists
Following the wave of arrests of activists in May to prevent their participation in peaceful demonstrations across different cities in Kazakhstan, three remain in detention and now face criminal charges. They are prisoners of conscience detained solely for peacefully exercising their rights to freedom of expression and peaceful assembly. Please act.
DEMOCRATIC REPUBLIC OF CONGO (DRC)
Bienvenu Matumo, Marcel Heritier Kambale Kapitene, members of Lutte pour le Changement (LUCHA), and another activist Victor Tesongo were sentenced by the Peace Tribunal of Kinshasa/Gombe to a year in prison and fined 100,000 Congolese Franc each (approximately 100 USD). The Peace Tribunal made the decision on 20 May. Their lawyers will appeal this decision. The three youth activists had been charged with "spreading rumours" and "incitement to disobedience". Please call for their release.
ITALY
Around 300 Roma people living in the Masseria del Pozzo camp in Naples, in southern Italy, are at imminent risk of being moved to poor and inadequate housing. The camp has been deemed hazardous for human habitation by judicial authorities and will be closed. The municipal authorities have so far failed to offer adequate alternative housing to the Roma families Please write for them.
TURKEY
AVON, the global cosmetic company, has a warehouse located in the Gebze industrial zone, on the outskirts of Istanbul. The workers there, mostly women, are subject to abuse, exploitation and denial of union rights.
Please click on the call to remedy this situation.
If the site comes up with my details, erase them and fill in your own. Sometimes IUF is overeager to be user-friendly.