Miriam, human rights defender, 1947-2012
Disclaimer: Any ads or commercial material appearing with this blog ha

ve

been placed there without permission of the

owner of the blog. Please ignore them.
HE WHO PERMITS OPPRESSION PERMITS CRIMES.-Erasmus (1466-1536)
Desiderius Erasmus in 1523 as depicted by Hans Holbein the Younger. The Greek and Latin words on the book translate to "The Herculean Labors of Erasmus of Rotterdam".
Survival International provides a useful
tool
for locating the embassy of any country in your country. http://embassy.goabroad.com/ You can also
find embassies
at https://embassy-finder.com/
CHARITY CORNER
This week we are calling on all progressive people to support
Breaking the Silence
. Breaking the Silence is an organization of veteran combatants who have served in the Israeli military since the start of the Second Intifada and have taken it upon themselves to expose the Israeli public to the reality of everyday life in the Occupied Territories. "
We endeavor to stimulate public debate about the price paid for a reality in which young soldiers face a civilian population on a daily basis, and are engaged in the control of that population's everyday life. Our work aims to bring an end to the occupation."
Soldiers who serve in the Territories witness and participate in military actions which change them immensely. The organization has come under fire from the government and certainly needs and deserves all the help it can get.
INDIGENOUS PEOPLE
Indigenous tribes do not simply die out. They are killed by the actions of so-called civilized nations.
Survival International
provides a long list of cases in which a letter from you can and will make a difference. Please open this link and write at least one letter. This link will be a permanent feature on our blog and we would be grateful if you gave it a bit of attention each week. We suggest going down the list in the order given. The letters are pre-written for you. All you need to do is send them. It would be nice also if a donation to Survival International could be forthcoming.
This week we raise the issue of
land theft
and its deadly effect on uncontacted tribes. Please open the links and post them wherever you can.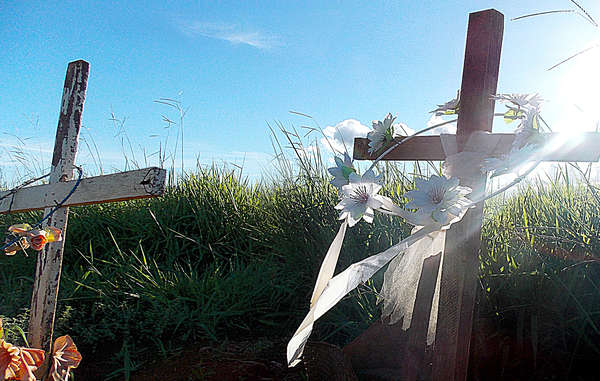 © Survival
THE STRUGGLE AGAINST SLAVERY
We have added this section to the blog in order to join the struggle against slavery worldwide. This week we refer you to the the
ILO's Protocol on Forced Labo
r which is all about modern slavery. We call your attention to the
anti slavery campaign.
There you can sign up for action updates.The importance of checking your sellers' supply chains cannot be overemphasized.
Look for these logos:
Find a campaign to work for. Light must be made to shine in the darkest of places.
We present you
with a few case studies about slavery in today's world.
ALGERIA
Urgent Action Victory! Algerian Journalist Hassan Bouras Released

Algerian journalist Hassan Bouras was released on 17 January after his sentence was reduced to a six-month suspended prison term on appeal.Thank you to all those who sent appeals. No further action is requested from the UA network.


UKRAINE
Urgent Action Victory! Crimean Lawyer Released But Still At Risk

Human rights lawyer Emil Kurbedinov was released on 5 February in Simferopol, Crimea, having served 10 days in administrative detention to which he was sentenced as reprisal for his human rights work. Kurbedinov vowed to continue his work. Thank you to all those who sent appeals. No further action is requested from the UA network.



VENEZUELA
Urgent Action: Trans Man And Daughter Threatened By Police
Transgender lawyer Samantha Seijas was threatened by a police officer from the Aragua Police Force, in central Venezuela, while filing a complaint in a police station accompanied by his daughter. Fears exist for their safety.
Please take action for them.
ZIMBABWE
Urgent Action Update: Zimbabwe Human Rights Defender Out On Bail
Pastor Evan Mawarire, a human rights defender and leader of the #ThisFlag movement in Zimbabwe has been granted bail by the High Court. He is expected to stand trial for the charges against him. Amnesty International is concerned that Pastor Evan Mawarire's charges are an attempt to intimidate him and prevent his human rights work.
Please call for the charges to be dropped.
UKRAINE
Kyiv transport workers face attacks on rights.
April 2016 workers of the state-owned ​transport enterprise Kyivpastrans ​formed an independent union to fight against violations of safety standards ​in the Kurenivske trolley bus depot​. The administration responded with ​a refusal to recognize the union, ​pressure​, threats and intimidation of the members of the union​, which is affiliated to the Confederation of Free Trade Unions of Ukraine (KVPU)​. Union members were blackmailed, deprived of their bonuses, suspended​ from the job, evicted from the company-provided housing, and physically ​attacked.​ ​
Help protect the independent union at Kyivpastrans ​b​y sending a message to the mayor of Kyiv​.