Miriam, human rights defender, 1947-2012
JUSTICE IN BANGLADESH
In 1996 the Pahari activist, Kalpana Chakma, from the Chittagong Hill Tracts, disappeared. At 23 years old, she was abducted from her home in Lallyagona village, Baghaichari, Rangamati district. Since then the police have done little or nothing to bring her abductors to justice. The courts have rejected the feeble "reports" and excuses of the police.
Please click to sent a letter to the Home Minister d
emanding justice for Kalpana Chakma.
ETHIOPIA-RELEASE FREE SPEECH ACTIVIST ESKENDER NEGA
Eskinder is serving an 18 year prison sentence in Ethiopia for 'incitement to commit terrorist acts' and 'treason' - but he is neither a terrorist nor a traitor. He is a firm believer in free speech and an honest journalist, which frightens dictators. .
Please sign the petition to bring him home.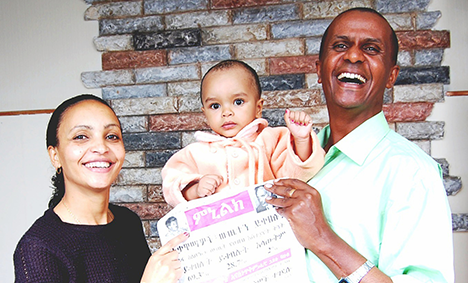 He is a brave activist who wrote:
'Individuals can be penalised, made to suffer (oh, how I miss my child) and even killed. But… I will live to see the light at the end of the tunnel. It may or may not be a long wait. Whichever way events go, I shall persevere.'
Eskinder Nega
MURDER AND THREATS TO TRADE UNION ACTIVISTS IN COLOMBIA
Oscar López Triviño was murdered on November 9 in the Colombian city of Bugalagrande a day after he and other members of his union, SINALTRAINAL, received death threats from paramilitaries. The union had been on hunger strike at Nestlé beginning November 5. Please join the protest of the IUF against this anti-union terrorism and the call for action on the part of the Colombian government.
ILLEGAL UNION BUSTING IN NEW ZEALAND
Sean Bailey has been fired by McDonald's in New Zealand as punishment for testifying before a Parliamentary committee about labor abuses by his employer. This is not only immoral and unjust, but also illegal since penalties for testimony in Parliament are a violation of the law.
Please click and join the protest
against this action and demand Sean Bailey's reinstatement.