Miriam, human rights defender, 1947-2012
EMBASSY FINDER
Survival International provides
a useful tool
for locating the embassy of any country in your country.
http://embassy.goabroad.com/ You can also
find embassies
at https://embassy-finder.com/
CHARITY CORNER
In the wake of the closing of the Titan and Pollyanna blogs, we are continuing the charity corner here. This week, we are referring you to
Orbis International.
This is a nonprofit that works to prevent blindness in Third World countries. It has a high transparency and efficiency rating with Charity Navigator with 93.5% of its budget going to program work. The mission statement:
ORBIS is a global development organization whose mission is to eliminate avoidable blindness in developing countries. We do this by strengthening the capacity of our local eye health partners to prevent and treat avoidable blindness. Through capacity building, our partners gain self-sufficiency in providing quality eye care, and residents enjoy quality treatment that is affordable, accessible and sustainable. As part of ORBIS's broad-based capacity building program, our organization works with carefully selected local partners on projects typically lasting at least three years. ORBIS has approximately 100 active partners. These include hospitals, health centers, universities and training centers, local non-governmental organizations (NGOs), eye banks and government health departments.
We call upon you to donate.
INDIGENOUS PEOPLE
Indigenous tribes do not simply die out. They are killed by the actions of so-called civilized nations. Survival International provides a long list of cases in which a letter from you can and will make a difference. Please open this link and write at least one letter. This link will be a permanent feature on our blog and we would be grateful if you gave it a bit of attention each week. We suggest going down the list in the order given. The letters are pre-written for you. All you need to do is send them. It would be nice also if a donation to Survival International could be forthcoming.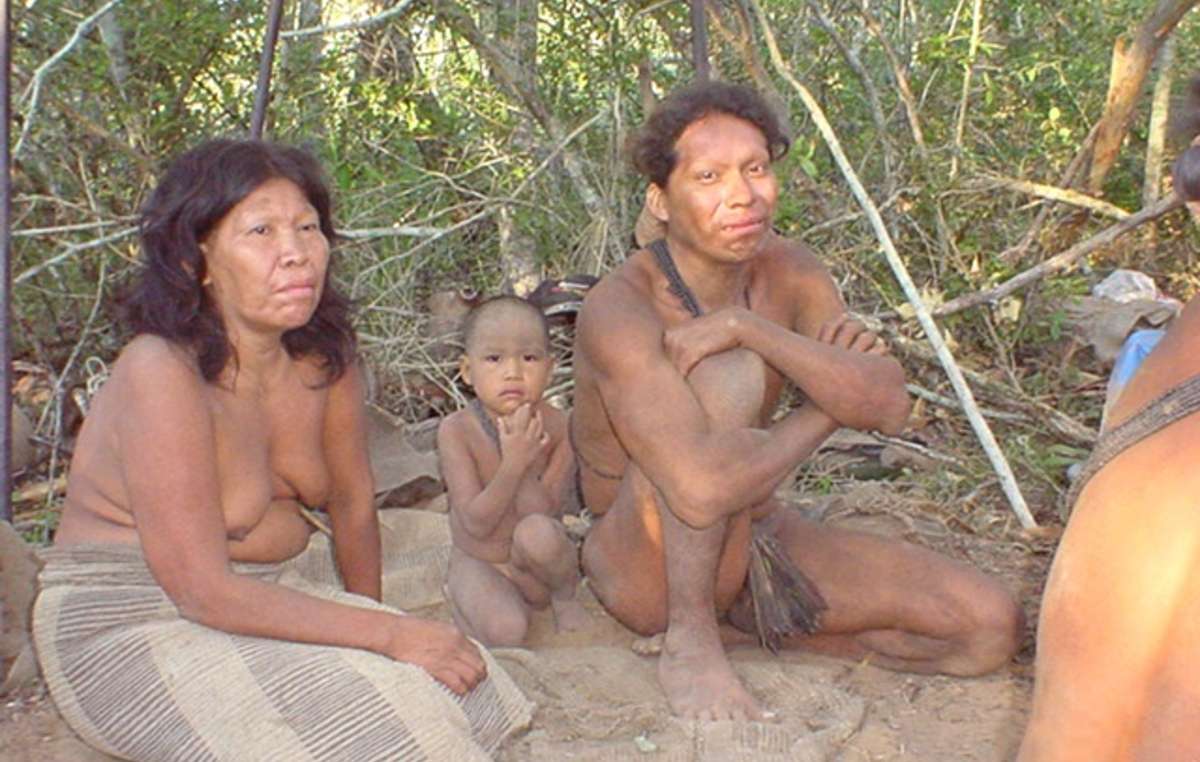 © GAT 2004
This week we call your attention to the
illegal land grab by a Spanish construction giant
Grupo San Jose. Grupo San José's subsidiary Carlos Casado SA, a South American agricultural firm, was caught illegally bulldozing and constructing roads and reservoirs on the ancestral land of uncontacted Ayoreo Indians in the Chaco forest in Paraguay. The company has also allegedly attempted to forge Ayoreo signatures for the construction of an access road through the tribe's territory. Please give a hand to the struggle of these most vulnerable people. Ways to help are given in detail at the end of the page.
THE STRUGGLE AGAINST SLAVERY
We have added a new section to the blog in order to join the struggle against slavery worldwide. We refer you to the site of
Walk Free
where you can find a large number of campaigns against manifestations of slavery in different countries. The number of people living in slavery is of the order of 35 million, which indicates the extent of the problem. We suggest that you look up the Fair Trade movement in your country and make an effort to avoid buying slave-produced products. Look for this logo:
This week we call your attention to the brutal exploitation and abuse of Filipino and Filipina workers in Kuwait.
Please click on the petition
to the government of the Philippines to stop the actions of worker recruitment agencies that are luring Filipinos into modern slavery in Kuwait.
Please note that Amnesty have changed their UA format to make it even easier to respond.
ERITREA
Aster Fissehatsion has been held incommunicado without charge or trial since September 2001 after being arrested in Eritrea together with 10 other political dissidents. For close to 14 years, her family has not seen or heard from her.
Aster Fissehatsion was arrested together with 10 other members of a group of political dissidents known as the Group of 15 (or G-15), including her former husband, former vice-president and foreign minister of Eritrea, Mahmoud Ahmed Sheriffo.
Please raise your voice
and call for the release of these prisoners of conscience.
IRELAND
A rape victim cannot obtain a legal abortion in Ireland. She is not a criminal. She has a human right to an abortion.
Please call upon the Irish government
to change its abortion laws.
BELARUS
Two years ago police dragged Ihar Tsikhanyuk from his hospital bed and beat him in custody. Why?
He's gay and proud. In Belarus that can be dangerous.
Please demand justice for him.