Miriam, human rights defender, 1947-2012
EMBASSY FINDER Survival International provides a
useful tool
for locating the embassy of any country in your country.
http://embassy.goabroad.com/ You can also
find embassies
at https://embassy-finder.com/
CHARITY CORNER
In the wake of the closing of the Titan and Pollyanna blogs, we are continuing the charity corner here. This week, we are referring you to the
Center for Reproductive Rights
. This is a nonprofit that works with courts and legislators to enhance the spectrum of choice for women. Their mission statement:
The Center for Reproductive Rights uses the law to advance reproductive freedom as a fundamental human right that all governments are legally obligated to protect, respect, and fulfill.
Their operations budget
is 79% of the total with 14% spent on fundraising and 7% on administration, which is quite respectable. Please donate.
Immigrant women in the US are especially targeted
INDIGENOUS PEOPLE
Indigenous tribes do not simply die out. They are killed by the actions of so-called civilized nations. Survival International provides a long list of cases in which a letter from you can and will make a difference. Please open this link and write at least one letter. This link will be a permanent feature on our blog and we would be grateful if you gave it a bit of attention each week. We suggest going down the list in the order given. The letters are usually pre-written for you. All you need to do is send them. It would be nice also if a donation to Survival International could be forthcoming.
This week we share with you a
report from a Survival International field worke
r. She reports on improvements for some members of the Awa tribe, but deterioration for others and calls for donations to help.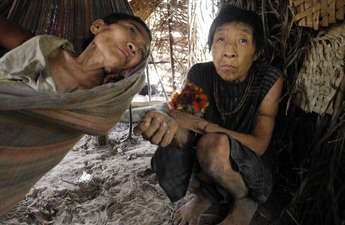 Dying of tuberculosis brought by outsiders
We focus this week on the uncontacted native peoples of Brazil and
ask you to help
. The recent editorial in Science magazine calling for enforced contact with tribes is indeed pernicious and wrong.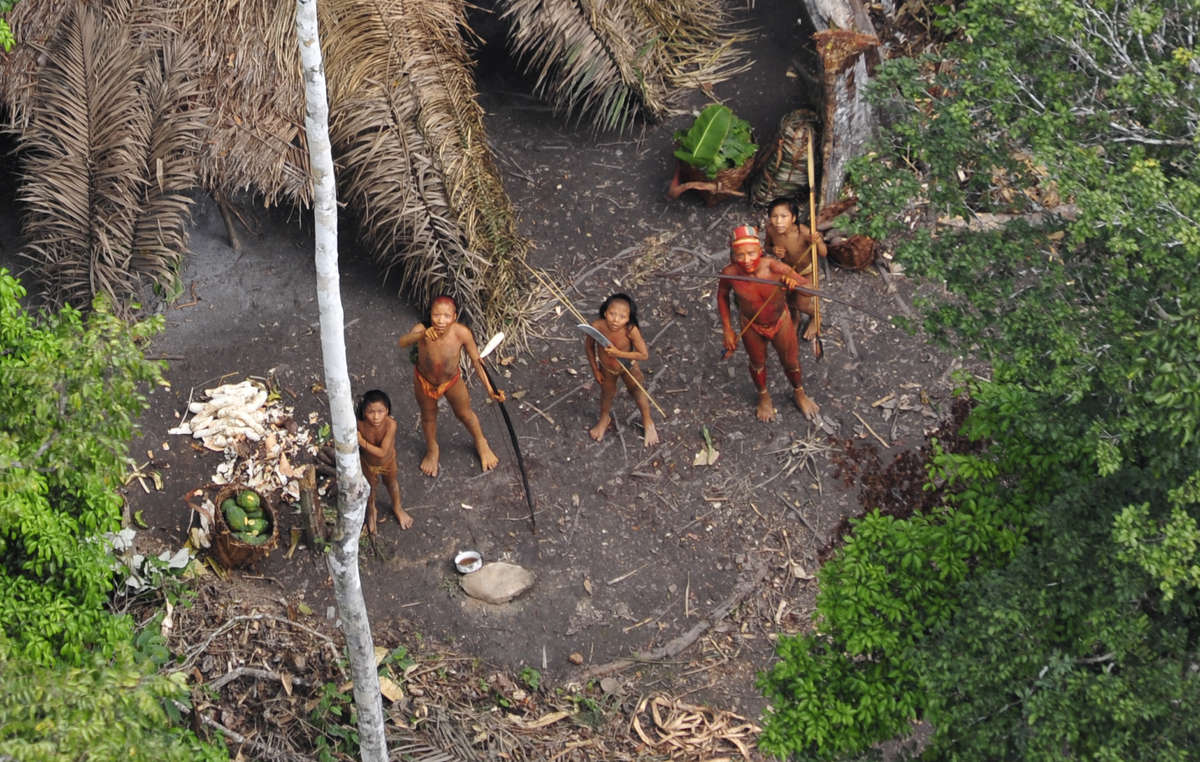 © G. Miranda/FUNAI/Survival
THE STRUGGLE AGAINST SLAVERY
We are adding a new section to the blog in order to join the struggle against slavery worldwide. We refer you to the site of Walk Free where you can find a large number of campaigns against manifestations of slavery in different countries. The number of people living in slavery is of the order of 35 million, which indicates the extent of the problem. We suggest that you look up the
Fair Trade movement
in your country and make an effort to avoid buying slave-produced products. Look for this logo:
This week we call you attention to slavery in in the run-up to the 2012 World Cup of football (soccer to the colonials). Call on FIFA to tackle modern slavery fueling the Qatar 2022 World Cup.
Migrant workers in Qatar are living, working and dying in modern slavery to bring the world the 2022 World Cup. FIFA must use its influence over Qatar to improve the working conditions for these workers.
Please go to the site and take action
.
RUSSIA/CHECHNYA
The office of Joint Mobile Group, a human rights group working in Chechnya, was attacked by a group of masked men in the Chechen capital, Grozny, on 3 June. Two JMG members had to evacuate the office through a window to escape a violent mob.
Please join the protest.
UZBEKISTAN
Uzbekistani human rights defender Elena Urlaeva was detained by police officers on 31 May and subjected to torture, sexual violence and humiliation to force her to surrender her camera's memory card. The memory card contained photographic evidence of human rights violations documented by Elena Urlaeva.
Please act on her behalf.