Miriam, human rights defender, 1947-2012
This week we mark the fourth anniversary of the loss of our beloved Miriam. Friends and human rights activists will gather at her grave on Friday to remember her together.
HE WHO PERMITS OPPRESSION PERMITS CRIMES.-Erasmus (1466-1536)
Desiderius Erasmus in 1523 as depicted by Hans Holbein the Younger. The Greek and Latin words on the book translate to "The Herculean Labors of Erasmus of Rotterdam".
Survival International provides a useful
tool
for locating the embassy of any country in your country. http://embassy.goabroad.com/ You can also
find embassies
at https://embassy-finder.com/
CHARITY CORNER
This week we call your attention to the
7.8 Richter earthquake that hit New Zealand
on Monday. We ask you to donate to the New Zealand Red Cross who appear to be the only NGO on the scene.
Please help.
INDIGENOUS PEOPLE
Indigenous tribes do not simply die out. They are killed by the actions of so-called civilized nations.
Survival International
provides a long list of cases in which a letter from you can and will make a difference. Please open this link and write at least one letter. This link will be a permanent feature on our blog and we would be grateful if you gave it a bit of attention each week. We suggest going down the list in the order given. The letters are pre-written for you. All you need to do is send them. It would be nice also if a donation to Survival International could be forthcoming. We send you to the
campaign page
and urge you to choose a cause to support.
View this video.
This week we ask you to
inform yourself about the Bushmen of Africa and to take steps
on their behalf.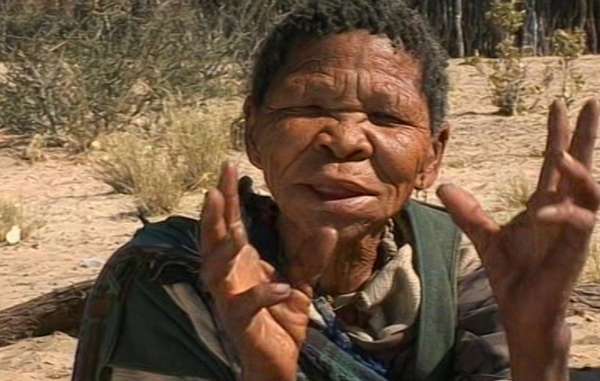 © Survival International
THE STRUGGLE AGAINST SLAVERY
We have added this section to the blog in order to join the struggle against slavery worldwide. This week we refer you to the the
ILO's Protocol on Forced Labo
r which is all about modern slavery. We call your attention to the
anti slavery campaign.
There you can sign up for action updates.The importance of checking your sellers' supply chains cannot be overemphasized.
Look for these logos:
Find a campaign to work for. Light must be made to shine in the darkest of places.
Please join the campaign
to stop the flow of profits to Western companies from enslaved workers in Eritrea.
17 Angola Youth Activists Granted Amnesty
The 17 Angolan youth activists arrested, detained and convicted for attending a meeting to discuss politics and governance concerns in the country were granted amnesty by the Supreme Court on 16 September. Instead of the amnesty, 16 of them would prefer to have their conviction quashed.
No further action is requested of the UA network. Many thanks to those who sent appeals.
Thailand
Take Action! Human Rights Lawyer Faces Up To 15 Years' Imprisonment
Human rights lawyer Sirikan Charoensiri (also known as June) faces an unfair trial in a military court together with 14 peaceful student activists she legally represented in June 2015. If convicted, she could face up to fifteen years' imprisonment.
Please call for the dropping of these unjust charges.
India
More Action Needed! - Detained Journalist Beaten For Peaceful Protest
Police in Chhattisgarh, a state in Central India, used batons to beat detained journalist Santosh Yadav and seven other prisoners for protesting against the quality of food served in the Jagdalpur central jail. Santosh Yadav's relatives say they have not been allowed to see him since the incident.
Please join the protest
against mistreatment of prisoners in India.
Azerbaijan
Take Action! - End Harassment Of Human Rights Lawyer And Family
Prominent lawyer Elchin Sadigov was threatened by an official from the Ministry of the Interior for exposing torture of his client on 2 November. Since then, he and his family have been subjected to harassment, including online.
Please call for an investigation and protection for him.
Singapore
Take Action! - Halt Execution For Drug-Related Conviction
The execution of Nigerian national Chijioke Stephen Obioha has been set for 18 November. He was convicted of drug trafficking in Singapore and was given the mandatory death sentence. A new clemency application is pending before the President.
Please support his plea for clemency
and call for the abolition of the death penalty.
PAKISTAN
Pepsico is refusing to recognize a union of its women workers. PepsiCo has responded to the workers' demand for rights and recognition by harassing and threatening union officers, pressuring workers to leave the union and creating a bogus union to usurp collective bargaining rights.
Please click to send Pepsico a message.
USA
This not a call for action, but a report on an incident in California which shows how racism and police brutality work together. Ali Afshar a California physician was driving along when he saw a black man in police custody. As you may or may not know, the incidence and relapse rates of schizophrenia in African-Caribbean males in Western countries has been reported as being much higher than equivalent white male cohorts. E.g.
We found remarkably high IRRs (inter-rater reliability) for both schizophrenia and manic psychosis in both African-Caribbeans (schizophrenia 9.1, manic psychosis 8.0) and Black Africans (schizophrenia 5.8, manic psychosis 6.2) in men and women
Fearon et al, 2006
He saw what looked like severe mental issues with the prisoner and stopped to offer medical help.
The reaction of the cops is something you must read.