Miriam, human rights defender, 1947-2012
Disclaimer: Any ads or commercial material appearing with this blog ha

ve

been placed there without permission of the

owner of the blog. Please ignore them.
HE WHO PERMITS OPPRESSION PERMITS CRIMES.-Erasmus (1466-1536)
Desiderius Erasmus in 1523 as depicted by Hans Holbein the Younger. The Greek and Latin words on the book translate to "The Herculean Labors of Erasmus of Rotterdam".
Survival International provides a useful
tool
for locating the embassy of any country in your country. http://embassy.goabroad.com/ You can also
find embassies
at https://embassy-finder.com/
CHARITY CORNER
This week we direct your attention to the
Global Fund for Women
as we mark international women's day.Courageous women and girls around the world are demanding power and resources to realize their rights. Join them and raise your voice in the fight for gender equality.
INDIGENOUS PEOPLE
Indigenous tribes do not simply die out. They are killed by the actions of so-called civilized nations.
Survival International
provides a long list of cases in which a letter from you can and will make a difference. Please open this link and write at least one letter. This link will be a permanent feature on our blog and we would be grateful if you gave it a bit of attention each week. We suggest going down the list in the order given. The letters are pre-written for you. All you need to do is send them. It would be nice also if a donation to Survival International could be forthcoming.
This week we raise the issue of
enforced "progress."
and its deadly effect on uncontacted tribes.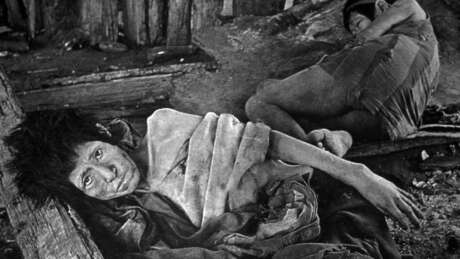 "Progress" can kill
Please open the links and post them wherever you can.
THE STRUGGLE AGAINST SLAVERY
We have added this section to the blog in order to join the struggle against slavery worldwide. This week we refer you to the the
ILO's Protocol on Forced Labo
r which is all about modern slavery. We call your attention to the
anti slavery campaign.
There you can sign up for action updates.The importance of checking your sellers' supply chains cannot be overemphasized.
Look for these logos:
Find a campaign to work for. Light must be made to shine in the darkest of places.
The theme of this year's International Women's Day is #BeBoldForChange. And the need to be bold could not be more timely.
Recent research by the World Economic Forum
predicts that the economic gender gap won't close entirely until 2186. Yes, you've read that right! That's over 170 years away or, put another way: a girl child born today could hope to see her great, great, great, great, great-granddaughter achieve gender equality.
AUSTRALIA
The Lactalis/Parmalat lockout of its entire workforce at Echuca in the State of Victoria, Australia continues. These workers need your support. If you have not already done so
CLICK HERE
to send a message to the company, calling on it to immediately lift the lockout and enter into negotiations for a fair agreement.