Miriam, human rights defender, 1947-2012
Disclaimer: Any ads or commercial material appearing with this blog ha

ve

been placed there without permission of the

owner of the blog. Please ignore them.
HE WHO PERMITS OPPRESSION PERMITS CRIMES.-Erasmus (1466-1536)
Desiderius Erasmus in 1523 as depicted by Hans Holbein the Younger. The Greek and Latin words on the book translate to "The Herculean Labors of Erasmus of Rotterdam".
Survival International provides a useful
tool
for locating the embassy of any country in your country. http://embassy.goabroad.com/ You can also
find embassies
at https://embassy-finder.com/
CHARITY CORNER
Medika Mamba has a more than 90% success rate of curing malnutrition. Malnutrition in Haiti is the result of a combination of factors, most of which are not addressed by rescue operations and handouts.
Jobs & Training
By providing jobs for Haitian people, we help to break the cycle of poverty that leads to malnutrition. Medika Mamba is made in Cap Haitien, Haiti.
Agriculture
By purchasing raw materials in Haiti and sharing knowledge with farmers about how to improve their crops, we help develop markets and encourage production and growth. MFK agronomists work with farmers, helping to improve the quality of their peanuts and their yield.
Research & Development
MFK engages in research to development to test the efficacy of RUTF products for use in a spectrum of nutritional deficiencies. In addition, MFK works with local farmers and partners to test varieties of peanuts and farming strategies that will help farmers improve yields and produce peanuts free from aflatoxins.
INDIGENOUS PEOPLE
Indigenous tribes do not simply die out. They are killed by the actions of so-called civilized nations.
Survival International
provides a long list of cases in which a letter from you can and will make a difference. Please open this link and write at least one letter. This link will be a permanent feature on our blog and we would be grateful if you gave it a bit of attention each week. We suggest going down the list in the order given. The letters are pre-written for you. All you need to do is send them. It would be nice also if a donation to Survival International could be forthcoming.
This week we raise the issue of
enforced "progress."
and its deadly effect on uncontacted tribes. For example:
Please open the links and post them wherever you can.
THE STRUGGLE AGAINST SLAVERY
We have added this section to the blog in order to join the struggle against slavery worldwide. This week we refer you to the the
ILO's Protocol on Forced Labo
r which is all about modern slavery. We call your attention to the
anti slavery campaign.
There you can sign up for action updates.The importance of checking your sellers' supply chains cannot be overemphasized.
Look for these logos:
Find a campaign to work for. Light must be made to shine in the darkest of places.
Outlaw forced child marriage in Niger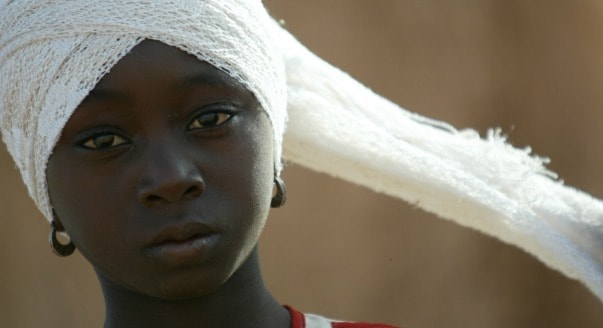 Three-quarters of girls in Niger are married before they are adults. Child marriage often amounts to slavery, for example, when girls have not given their free and full consent, are subjected to control, exploited and unable to leave, so outlawing it is an important step towards protecting Niger children.
Right now
young girls are being married off to older men.
TURKMENISTAN
Urgent Action Victory! Independent Journalist And His Mother Released
On 15 February independent Turkmenistani journalist Khudayberdy Allashov and his mother, Kurbantach Arazmedova, were given three-year conditional sentences after being found guilty of possessing chewing tobacco. They were released form the courtroom. No further action is required, thanks to all who helped.
USA
Urgent Action:

Sara Beltran Hernandez fled domestic and gang violence in El Salvador in November 2015 to live with relatives in the US. She has been held in a detention centre in Texas since then, despite having a claim to asylum. She is in urgent need of medical attention and must be released on parole pending the resolution of her asylum claim.
Please take the requested actions on her behalf.
VIET NAM
Urgent Action Update: Growing Health Fears For Prisoner Of Conscience
Denied proper medical treatment by prison authorities since April 2015, when she was first diagnosed with a tumour on her uterus, Trần Thị Thúy is no longer able to walk without assistance. A prisoner of conscience, she has been detained since her arrest in 2010 and has expressed fears of death due to appalling prison conditions.
Please call for her immediate and unconditional release
and for medical care for her.
RWANDA
Urgent Action: Journalist Missing For More Than Six Months
Journalist John Ndabarasa was last seen in Kigali on 7 August 2016. More than six months later, there is no news on his whereabouts or on the progress of the police investigation into his disappearance.
Please query the police about their investigation.
NIGERIA
Government must intervene to support sacked dockworkers. Thousands of dockworkers in Nigeria are struggling to support their families since losing their jobs in December 2015.
Please click and join the protest.